Small Business & Entrepreneurship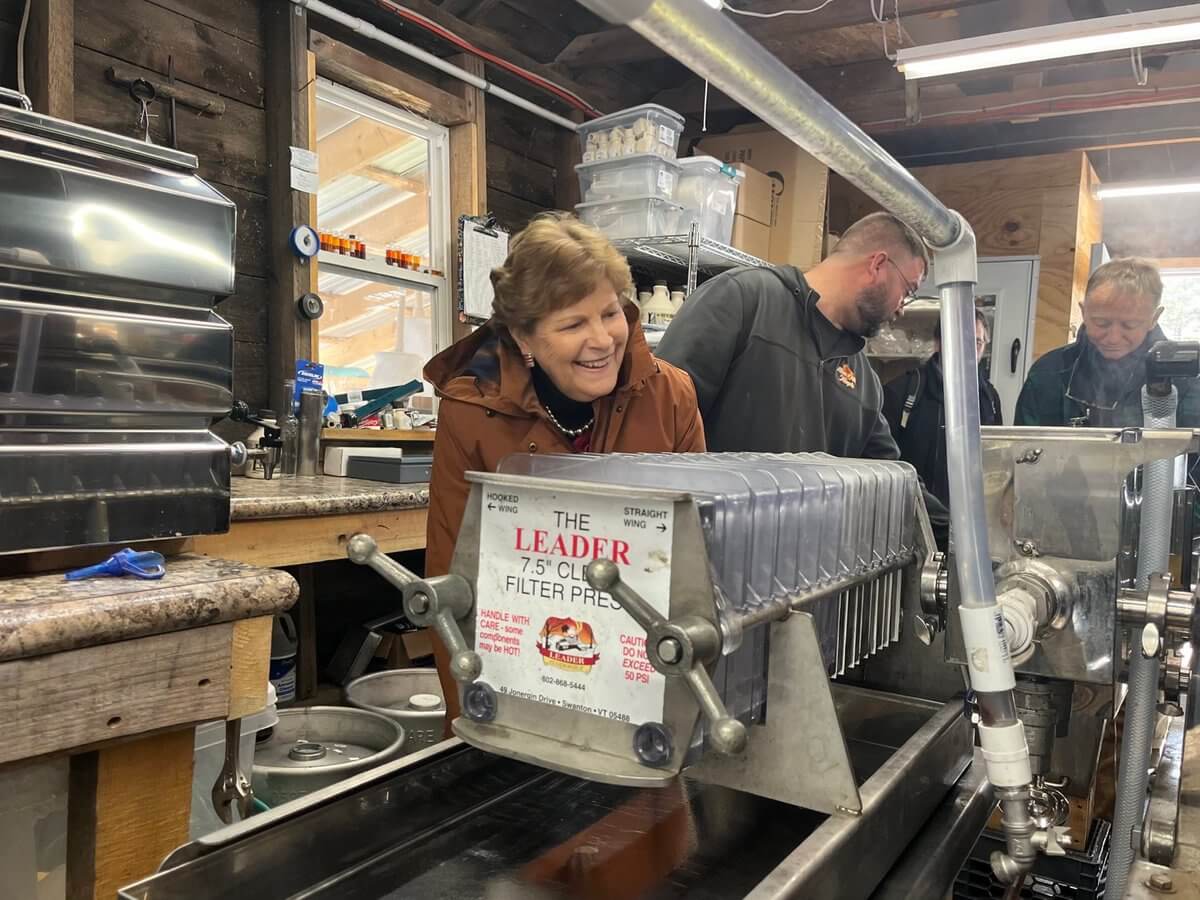 Senator Shaheen knows that small businesses are the engine of New Hampshire's economy – and that's why she chose to serve on the Senate Small Business Committee. Nearly 99 percent of New Hampshire's employers are small businesses, and they deserve every resource possible to engage and compete in the U.S. and global economy.
As a senior member of the Senate Committee on Small Business and Entrepreneurship and as a former small business owner, Senator Shaheen is a fierce advocate for New Hampshire's small business community. During the height of the COVID-19 pandemic, Shaheen went to bat for small business owners who were among the most severely impacted by the public health crisis. She worked to provide small businesses with the resources they needed to weather and recover from the economic impact of the COVID-19 pandemic, leading negotiations on provisions in the Coronavirus Aid, Relief and Economic Security (CARES) Act, which established the Paycheck Protection Program (PPP) and expanded the Economic Injury Disaster Loan Program, both of which were lifelines for businesses throughout New Hampshire and the country. President Biden signed into law a Shaheen-led bill to require the SBA to create a centralized website that houses compliance guides pertaining to federal regulations impacting small businesses. He also signed two other Shaheen-led laws that help small businesses with cybersecurity and recover from natural disasters were recently signed into law.
Helping Small Businesses Export
Senator Shaheen has been a leader in helping New Hampshire businesses sell their products and services to international markets. She was the first New Hampshire Governor to lead a trade delegation outside of North America.
In the Senate, Shaheen has continued her efforts to help small businesses export. She sponsored legislation to strengthen Small Business Administration programs that help small businesses access international markets. This legislation, which provides expanded access to export loans and counseling programs, was included in the Small Business Jobs Act that became law in 2010. That same year, Shaheen helped create the State Trade Expansion Program (STEP) as a pilot program to help small businesses enter new markets, access export financing and attend trade missions. The program was fully authorized by Senator Shaheen's small business trade amendment, which was signed into law in 2016.
During the Trump administration, Shaheen strongly opposed the administration's Section 232 tariffs on allies in Canada and Europe, and was instrumental in securing an exclusion process for businesses to apply for relief from the Section 301 tariffs. In the FY 2023 government funding legislation, Shaheen worked to include $625 million for the International Trade Administration (ITA), which promotes American exports, supports small and medium-sized businesses and ensures fair trade practices on the global stage. Senator Shaheen will continue focusing on ways to help small businesses take advantage of export opportunities to grow their businesses, hire new workers and help the American economy stay globally competitive.
Small Business Innovation – Helping Entrepreneurs Grow
Senator Shaheen believes America's future lies in maintaining the cutting edge in science and technology, creating new jobs in new industries, and giving older industries the tools they need to compete in the global marketplace.
New Hampshire's high-tech economy relies on small, innovative companies that create the products that will keep America competitive. That's why Senator Shaheen consistently works for the reauthorization of the Small Business Innovation Research (SBIR) and Small Business Technology Transfer (STTR) programs. SBIR and STTR programs assist small businesses in engaging in the research and development that helps keep the United States competitive, and many of the partnerships created through these programs involve the Department of Defense, leading to innovations important to U.S. national security.