As Overdoses Increase, Shaheen is Briefed on Safe Stations Program's New Community Response Unit during Visit to Manchester Central Fire Station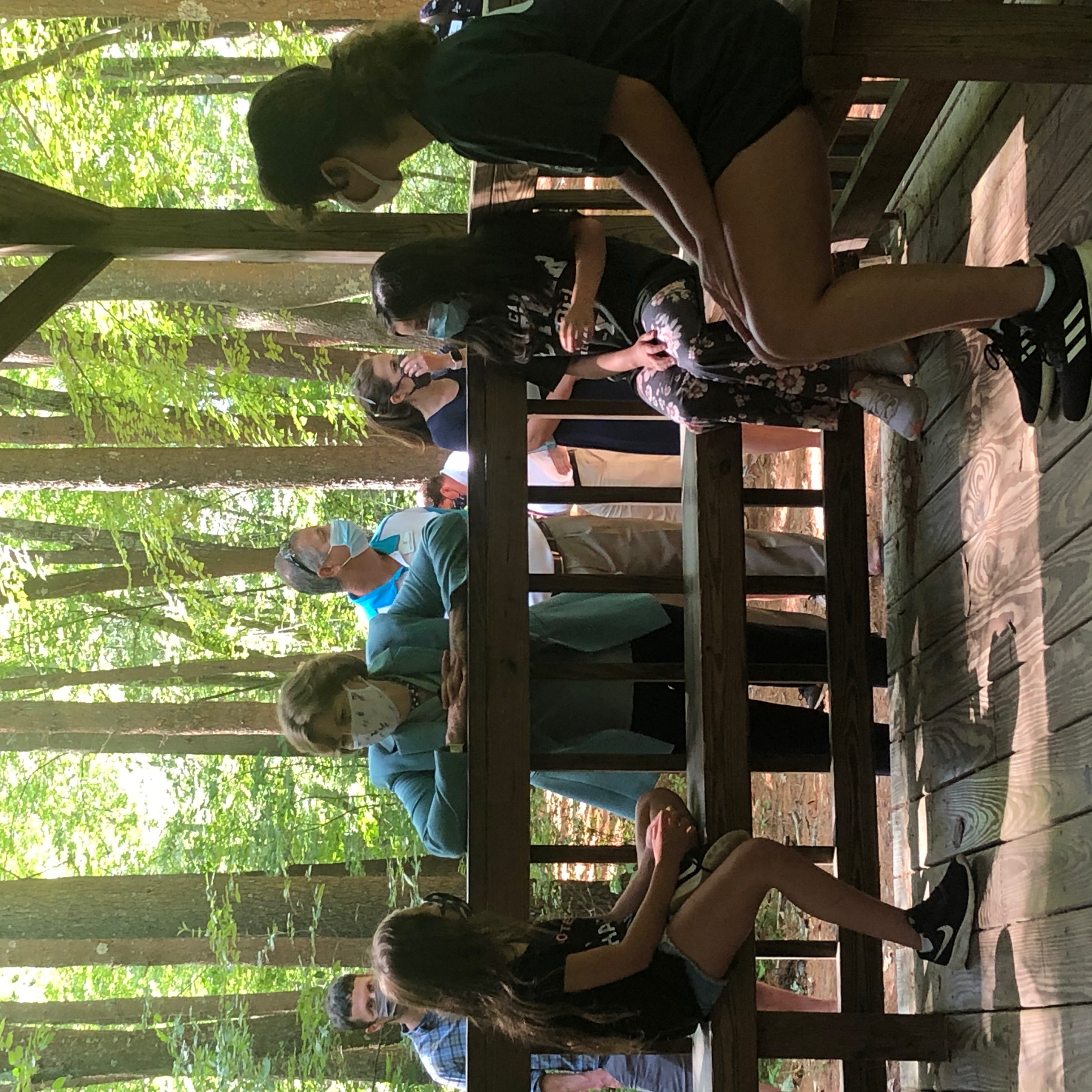 Shaheen discusses MFD's new Community Response Unit with Mayor Joyce Craig, Fire Chief Dan Goonan & firefighters from Central Fire Station. A full resolution version of this picture can be downloaded here. 
**Earlier in Salem: Shaheen Discusses Challenges Faced by NH Camps amid COVID-19 during Visit to Camp Otter YMCA** 
Shaheen speaks with young Granite State campers & receives an archery demonstration during her visit to Camp Otter YMCA in Salem. Full resolution versions of these pictures can be downloaded here. 
(Manchester, NH) – Today, U.S. Senator Jeanne Shaheen (D-NH) visited Manchester Central Fire Station and heard more about the Manchester Fire Department's Community Response Unit, which supplements the Safe Stations Program, now sending out a mobile team into the community, in addition to having people come into the fire station. The event came as Granite State communities continue to be severely impacted by the substance use disorder epidemic, a crisis that is further exacerbated by the ongoing COVID-19 pandemic. Recent reports show that overdose deaths have increased nationally as well as in New Hampshire. During her visit, Shaheen was joined by Mayor Joyce Craig, Fire Chief Dan Goonan and representatives from Families in Transition, American Medical Response, the Catholic Medical Center and the Mental Health Center of Greater Manchester. They discussed the lifesaving impact the new Community Response Unit will have in the Manchester community. Senator Shaheen also emphasized the need to not lose sight of the substance use disorder crisis in the state and highlighted her continued work in the Senate to secure New Hampshire the resources it needs to continue to combat this crisis.
In May, Shaheen led her Senate colleagues in a letter urging Congressional leadership to increase the federal investment for state, local and tribal governments and treatment providers who are leading the nation's response to the ongoing opioid and substance use epidemic. Shaheen also previously announced $2 million in CARES Act funding for New Hampshire for mental health and substance use disorder services. This comes in addition to $28 million announced by Shaheen this March in federal funding through State Opioid Response (SOR) grants for substance use disorder treatment in 2020. For the first time, this grant funding can be used to help those with meth and cocaine dependencies thanks to a provision that she secured in government funding legislation last December.
"As New Hampshire continues to grapple with the COVID-19 crisis, it is so important that we do not lose sight of the other crises that continue to impact Granite Staters. The substance use disorder crisis continues to ravage our state and sadly, COVID-19 has exacerbated the response challenges and is contributing to an increase in overdoses," said Shaheen. "I appreciate the opportunity I had today to learn firsthand the Manchester Fire Department's new addition to its Safe Stations Program, which will allow firefighters and other resource organizations to more quickly and safely provide assistance to substance use disorder victims and save lives. I'll continue to fight for federal funding and support to make a real, tangible difference in the lives of Granite Staters and people across this country who struggle with substance use disorder."
Earlier in Salem, Shaheen visited Camp Otter YMCA to discuss the enduring challenges New Hampshire camps face amid the COVID-19 pandemic. Camps throughout the state have been particularly hard-hit by the economic and public health fallout from COVID-19. During her visit, Shaheen discussed camps' needs and areas of concern and shared a legislative update from the Senate. The visit continues Shaheen's outreach to camps across the state impacted by this crisis. Last month, Shaheen had held a conference call with New Hampshire camp leaders.
"Camps are an indispensable part of the New Hampshire experience, allowing Granite State children from all walks of life to develop lifelong skills, create new friendships and reconnect with nature. However, they have been hit especially hard by the financial fallout of the COVID-19 crisis, and as my conversation with the Camp Otter staff made clear, camps are in immediate need of help and will cease to operate if we don't act now," said Shaheen. "The challenges both public and private camps have faced throughout our state are urgent and is why I've worked in the Senate to secure camps the resources and support they need to keep their doors open. I'll be using this feedback to continue to push for more relief to help our camps survive."