At Girls Inc. in Manchester, Shaheen Celebrates Announcement That Harriet Tubman Will Appear on the New $20 Bill
April 25, 2016
**A year ago this week, Senator Shaheen visited Girls Inc. to ask girls what woman they'd like to see on the $20**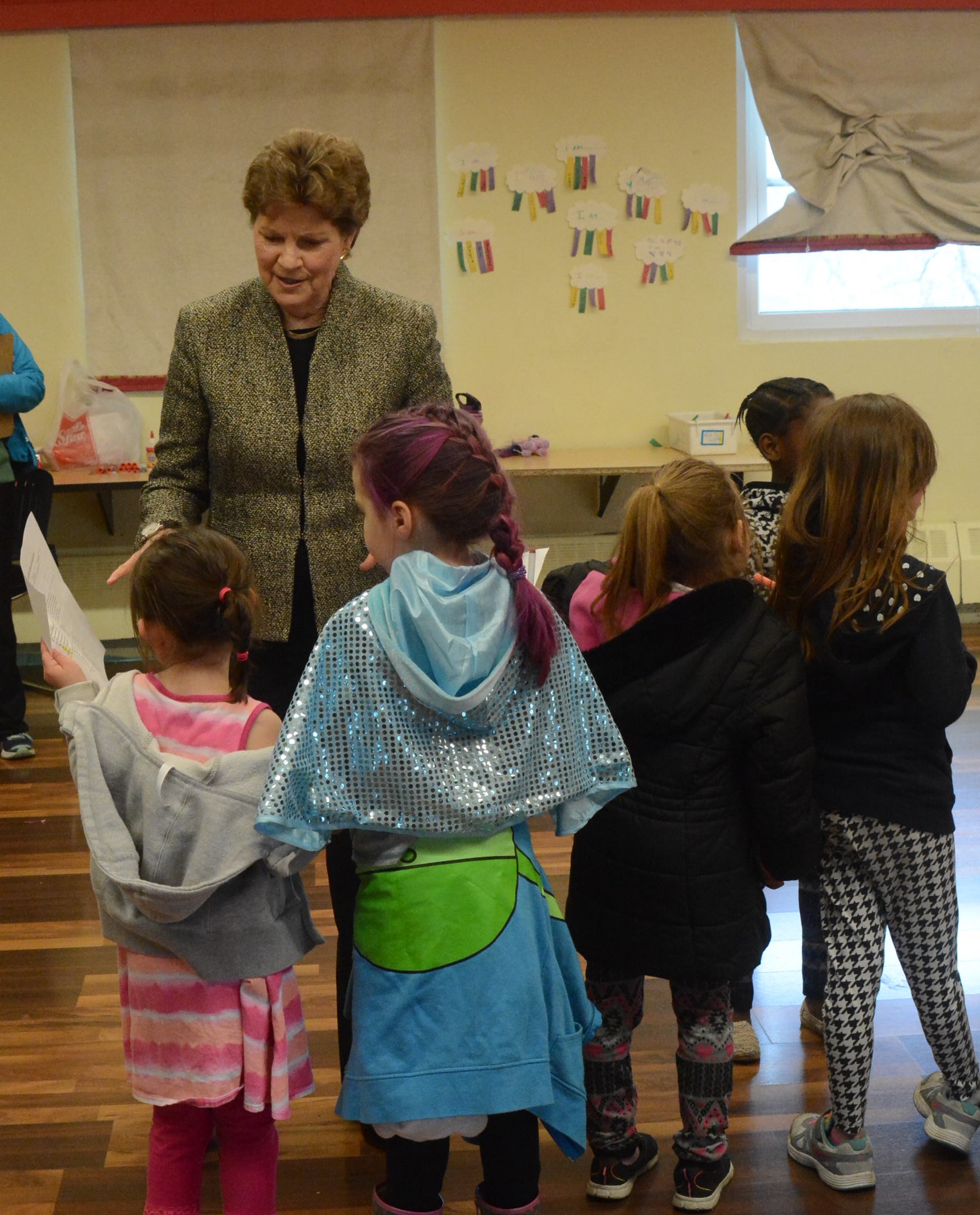 [April 25, 2016 – Manchester, NH – U.S. Senator Jeanne Shaheen (D-NH) meets with students at Girls Inc.]
High resolution versions of the photos are available here and here
(Manchester, NH) – Today, U.S. Senator Jeanne Shaheen (D-NH) visited Girls Inc. in Manchester to celebrate the announcement by the Treasury Department that it plans to honor the contributions of women to our nation's history on the five, ten and twenty dollar bills. Shaheen had a discussion with students about the women who will be on the new designs for these bills, particularly Harriet Tubman, whose portrait will be prominently featured on the twenty. Last year, Senator Shaheen introduced the Women on the Twenty Act and the Harriet Tubman Currency Tribute Act in the Senate.
"As I experienced last year in Nashua, even young girls can tell you that something is missing from our currency," said Shaheen after her visit to Girls, Inc. "I'm thrilled that young girls in New Hampshire and across the country will be able to look at their currency, see inspiring women who shaped our nation's history, and know that they too can grow up to do something great. It was so fun to talk about these inspiring women who helped our nation become more free and equal, and see the excitement on these girls' faces."
Last week, in addition to announcing that Harriet Tubman will be featured on the twenty, Treasury Secretary Jack Lew announced plans to honor leaders of the suffrage movement, including Lucretia Mott, Sojourner Truth, Susan B. Anthony, Elizabeth Cady Stanton and Alice Paul. He also announced that the new five dollar bill will honor important events that occurred in front of the Lincoln Memorial, and will honor Marian Anderson, Eleanor Roosevelt and Martin Luther King Jr. Secretary Lew said these designs will be unveiled in 2020, the 100th anniversary of the 19th Amendment to the Constitution, which provided women the right to vote.
###
---
---
Next Article
Previous Article