At Senate Hearing Shaheen Questions Attorney General on Suspension of Asset Forfeiture Fund for New Hampshire Law Enforcement
***Highlights need for a better federal response to heroin crisis***
February 25, 2016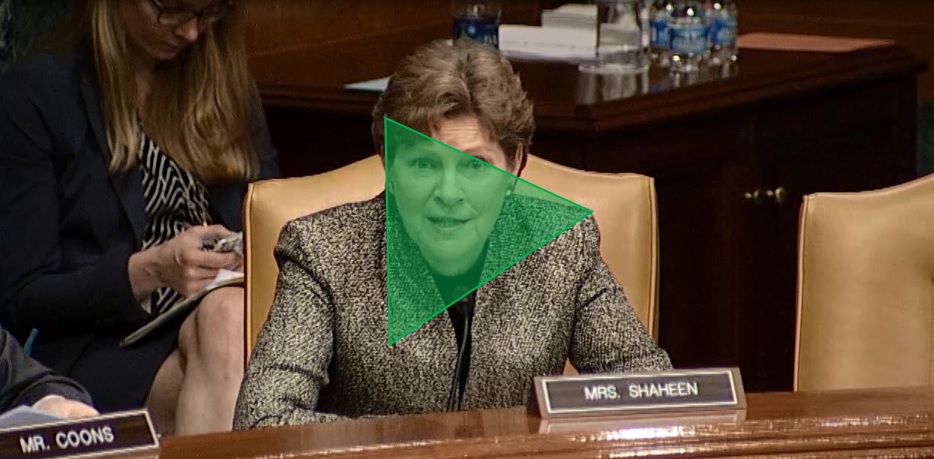 (Washington, DC) – Today at a hearing of the Appropriations Subcommittee on Commerce, Justice and Science, U.S. Senator Jeanne Shaheen (D-NH) questioned Attorney General Loretta Lynch on the suspension of the Asset Forfeiture Fund, which is an important source of funding for New Hampshire state and local law enforcement
Assets seized by police during joint federal and state investigations are generally liquidated by the federal government with a percentage returned to the state. Suspension of state reimbursement through the Asset Forfeiture Fund has resulted in less revenue for purchasing equipment, providing training, and direct support for other police activities. These fiscal challenges have been compounded by the opioid crisis which has put a tremendous burden on law enforcement.
Shaheen also questioned Lynch on the need for the federal government to act with a sense of urgency regarding the ongoing opioid crisis. The Attorney General reassured Senator Shaheen that the opioid crisis is being viewed as an urgent issue and that a multilevel approach to address the crisis is underway.
You can watch the full exchange here.
---
---
Next Article
Previous Article