At Senate Hearing Shaheen Questions Officials on Response to Zika Virus
**Last month, Shaheen wrote to top administration officials call for an aggressive response to the Zika virus**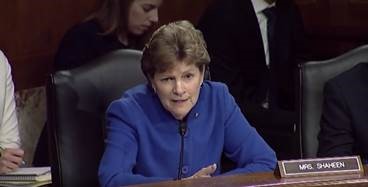 Watch the full video here.
(Washington, DC) – Today, U.S. Senator Jeanne Shaheen (D-NH) questioned top U.S. health officials at a Senate Appropriations Subcommittee on Labor Health and Human Services and Education on the U.S. response to the Zika virus. Shaheen asked Dr. Thomas Frieden, Director of the Centers for Disease Control and Prevention and Dr. Anthony Fauci, Director of the National Institute of Allergy and Infectious Diseases about the threat of Zika to Americans and how their departments plan to combat the virus.
Shaheen has been vocal about the need for a comprehensive plan to address the Zika virus. Last month, she wrote to top administration officials calling for an aggressive and coordinated response to protect Americans.