Following Return from Paris Climate Talks, Shaheen Joins U.S. Senate Delegation on Senate Floor to Discuss the Need for Action on Climate Change
December 10, 2015
**Notes New Hampshire is already seeing impacts of climate change**
**Calls for global agreement to address threat of climate change***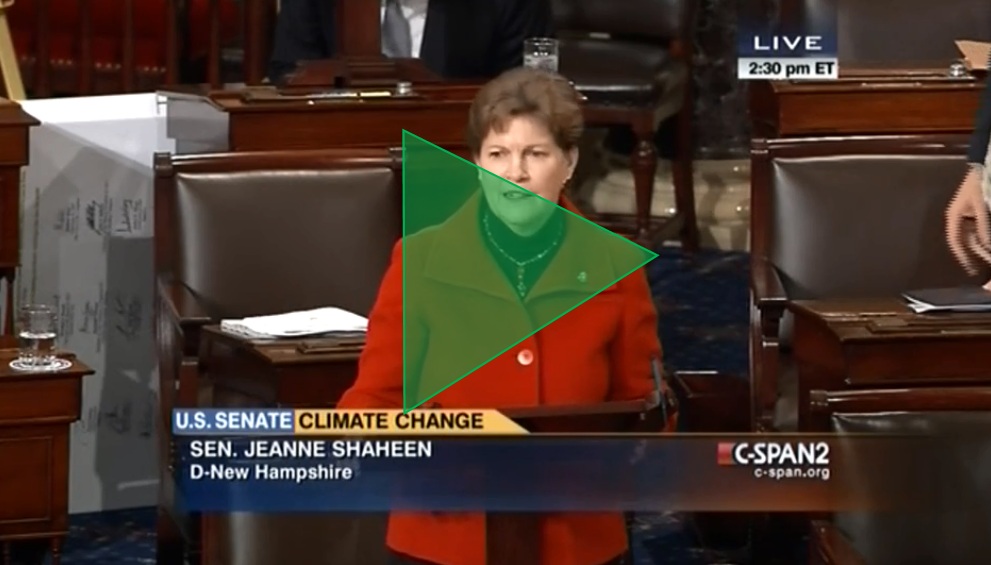 (Washington, DC) – Following her recent return from the United Nations Climate Change Conference in Paris, U.S. Senator Jeanne Shaheen (D-NH) spoke on the Senate floor about the urgent need to address the growing threat of climate change. Shaheen was joined on the floor by colleagues who were also part of the U.S. Senate delegation to Paris, where they participated in high-level discussions to encourage a broad international agreement to prevent catastrophic global warming. In her speech, Shaheen highlighted the negative impact climate change is already having on New Hampshire's environment and economy.
Shaheen highlighted New Hampshire's leadership in addressing carbon pollution through its participation in the Regional Greenhouse Gas Initiative (RGGI), the first market-based regulatory program in the United States to reduce greenhouse gas emissions. Shaheen noted that in addition to state and local efforts there must be a global plan to address carbon pollution if the most disastrous effects of climate change are to be avoided.
Senator Shaheen's full speech can be viewed here.
---
---
Next Article
Previous Article