ICYMI: Shaheen Participates in Annual Holiday Cards 4 Our Military – NH Challenge
** Senator Shaheen has participated in the Holiday Cards 4 Our Military – NH Challenge for years in support of service members, veterans and military families. **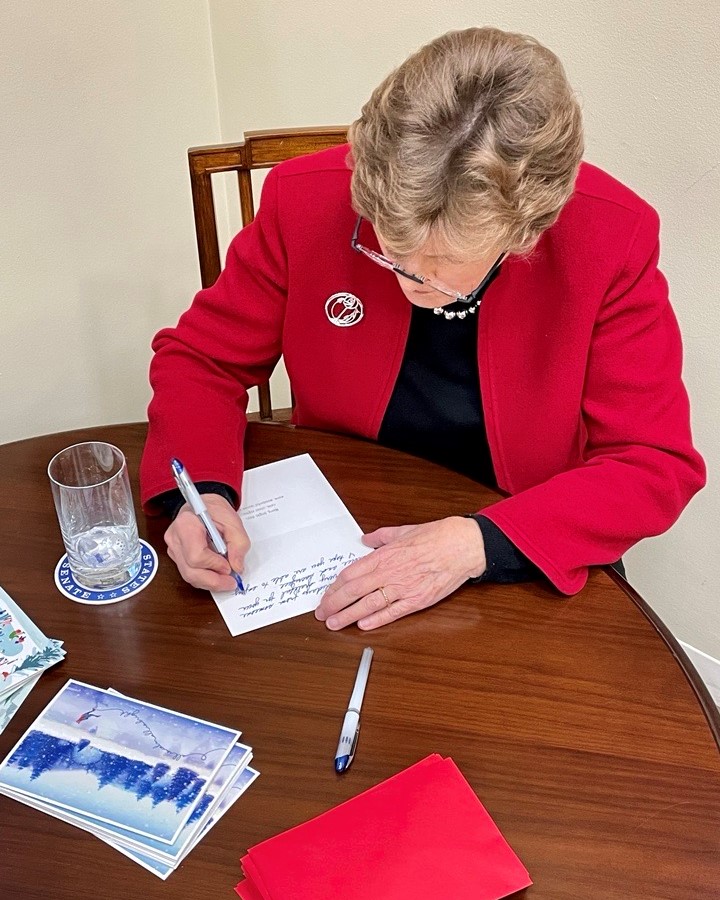 (Washington, DC) – This week, U.S. Senator Jeanne Shaheen (D-NH) participated in the annual Holiday Cards 4 Our Military – NH Challenge, writing holiday cards to send well wishes and gratitude to American service members during the holiday season. The Holiday Cards 4 Our Military – NH Challenge was started by Laura Landerman-Garber, and began as a tradition in her family nearly two decades ago that has grown immensely in scale since then. Senator Shaheen proudly participates in the program every year to give thanks to U.S. service members, veterans and military families.

"The Holiday Cards 4 Our Military Challenge is an annual tradition to send our gratitude to troops stationed abroad over the holidays. Service members and their families make an exceptional sacrifice to keep our families and country safe – we owe them a debt of gratitude. This Challenge is a small gesture that we're holding them in our thoughts," said Shaheen. "It's wonderful to participate in this Challenge again this year, and I want to thank Laura for her continued work to send some holiday cheer to our men and women in uniform, ensuring they know they are not alone this holiday season."

In 2019, the Challenge went national, resulting in Americans from across the country sending thousands of holiday cards to American troops around the world. Since its inception, the organization has delivered over 600,000 cards.
###