On Senate Floor Shaheen Calls for Extension of Afghan Special Immigrant Visa Program
June 07, 2016
*Shaheen calls for passage of her amendment to authorize 4,000 additional visas and extend program through 2017**
*Shaheen: When we make a promise to those people who helped us on the ground we need to abide by that promise.**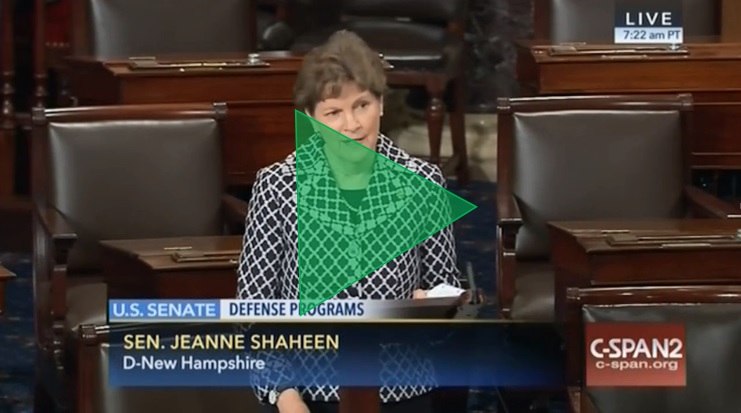 You can watch Shaheen's full speech here.
(Washington, DC) – This morning, U.S. Senator Jeanne Shaheen (D-NH) went to the Senate floor to call for a vote on her amendment to the FY2017 National Defense Authorization Act (NDAA) that would preserve the Afghan Special Immigrant Visa (SIV) program, which allows Afghans who supported the U.S. mission in Afghanistan and face threats as a result to apply for refuge in the United States. Shaheen highlighted the important work of Afghans who have risked their lives, and the lives of their families, to support our servicemembers serving in Afghanistan. Shaheen also quoted senior diplomats and military leaders who support the SIV program.
Shaheen drew attention to the case of one Afghan interpreter and SIV applicant who, after serving the Defense Department for 7 years, had to leave his position in December 2015 following an IED attack which robbed him of one eye and his vision in the other. "Clearly the service of these individuals has been critical to our successes in Afghanistan… These contributions, in Afghanistan and beyond, help explain why senior U.S. military officers and diplomats are so supportive of the Afghan SIV program," said Shaheen.
Shaheen's bipartisan amendment, co-sponsored by Senator McCain (R-AZ), Senator Reed (D-RI), Senator Tillis (R-NC), Senator Kaine (D-VA), Senator Durbin (D-IL), Senator Peters (D-MI), Senator Casey (D-PA), Senator Klobuchar (D-MN) and Senator Franken (D-MN) would extend the Afghan SIV program through December 31, 2017 and authorize the Department of State to issue an additional 4,000 visas. The amendment would also require the Department of Defense and the Department of State to prepare and provide to Congress a strategy for responsibly winding down the Afghan SIV program over the next several years.
---
---
Next Article
Previous Article