PHOTO RELEASE: Shaheen Joins Holiday Cards 4 Our Military – NH Challenge
November 12, 2020
PHOTO RELEASE: Shaheen Joins Holiday Cards 4 Our Military – NH Challenge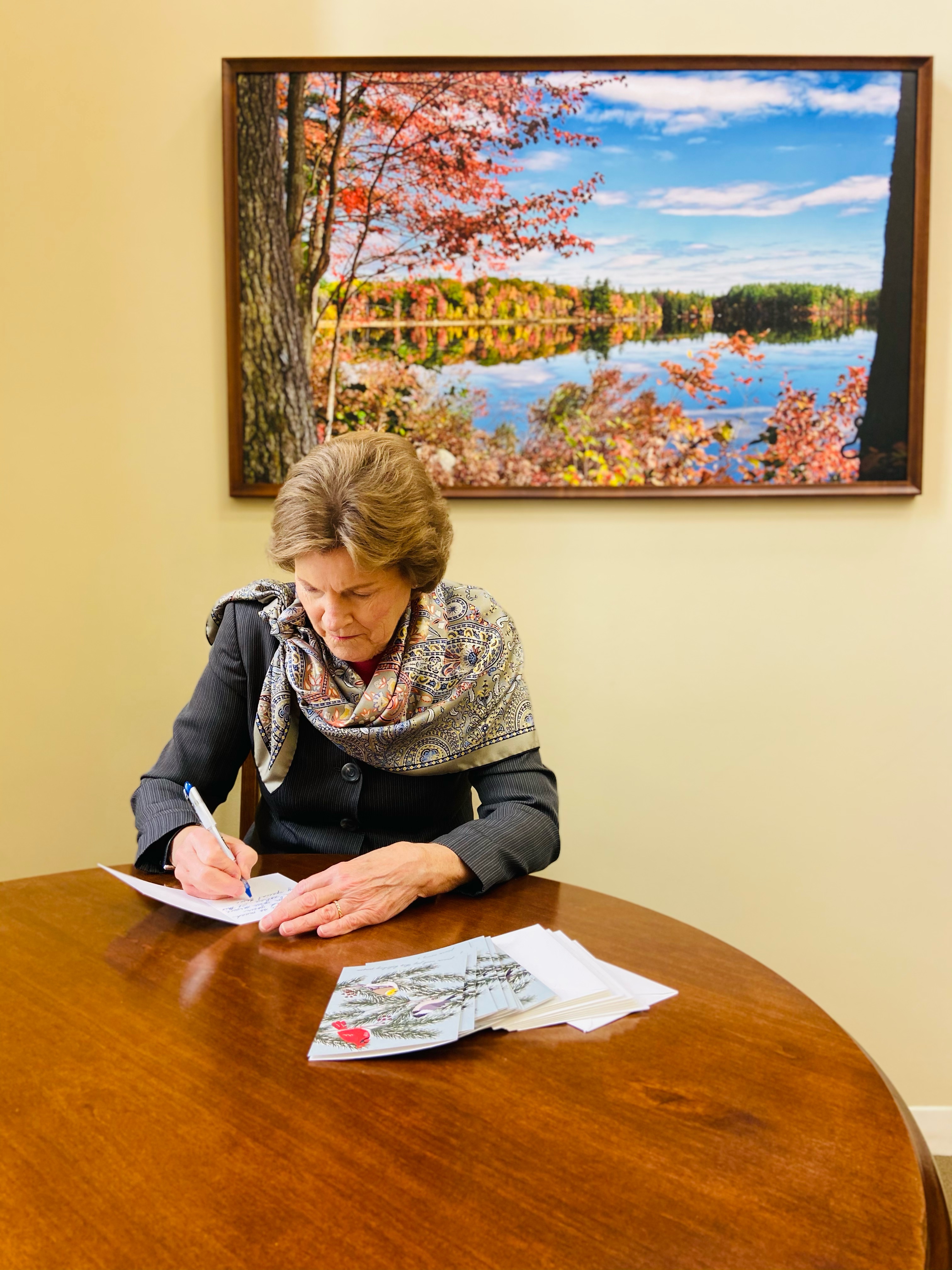 Shaheen signs holiday cards for American service members as part of the Holiday Cards 4 Our Military – NH Challenge. Full-resolution versions of these photos can also be downloaded here.
(Washington, DC) – This week, U.S. Senator Jeanne Shaheen (D-NH) participated in Laura Landerman-Garber's annual Holiday Cards 4 Our Military – NH Challenge, signing cards to help spread holiday cheer and express gratitude to American service members deployed abroad during the holiday season.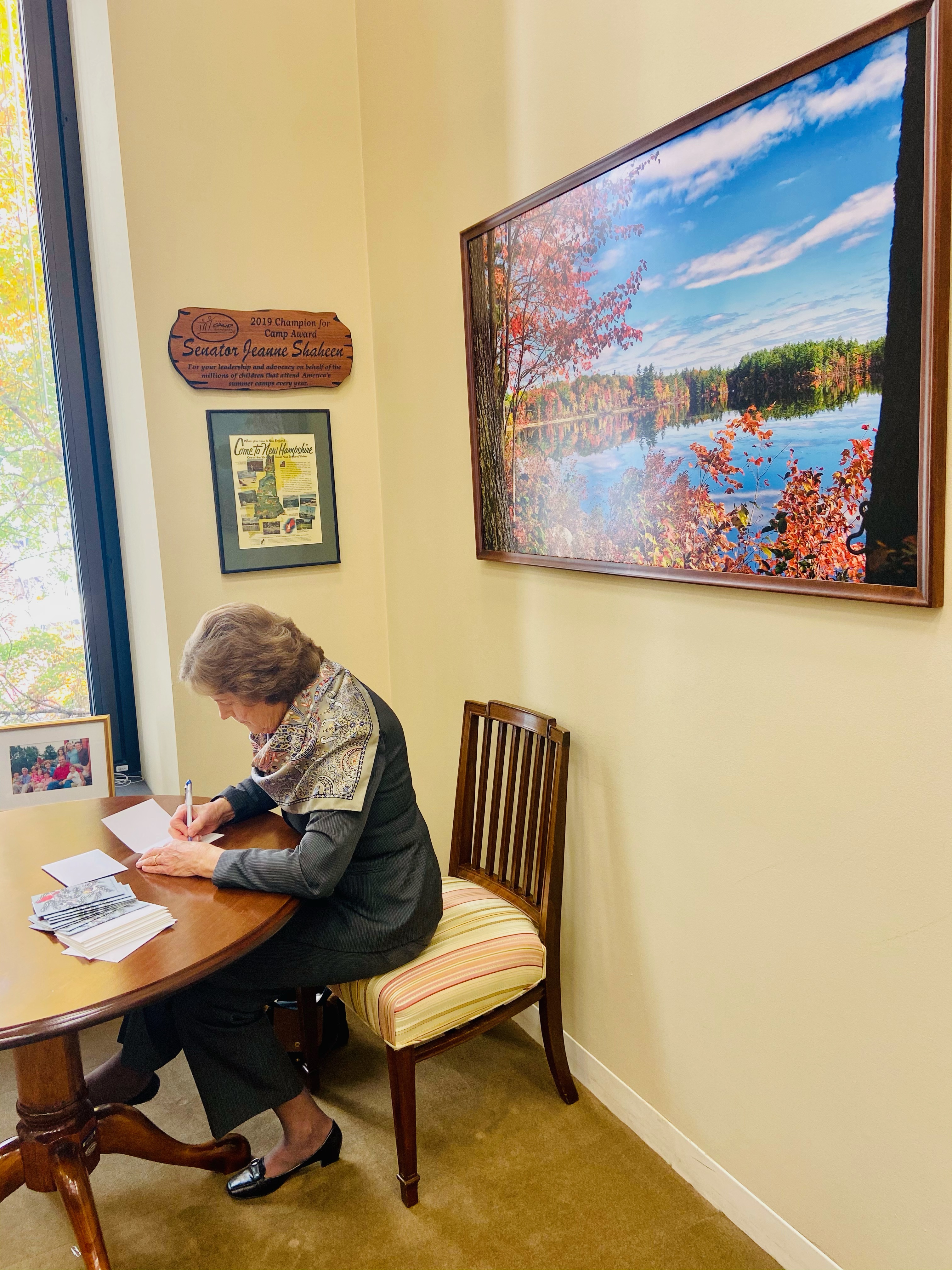 The Holiday Cards 4 Our Military Challenge began as a tradition among Laura's family 17 years ago, and has grown in scale since then. Last year, the challenge went national, resulting in Americans from over 45 states sending 175,000 holiday cards to American troops around the world. Despite the ongoing difficulties presented by the COVID-19 pandemic, over 30,000 cards have already been collected for the 2020 holiday season.
"This holiday season, it is so important that we are mindful of our brave service members stationed overseas in defense of our nation. As America and the world confronts the challenges of COVID-19, they bear an especially heavy burden, being unable to be home with their families and loved ones during this difficult time," said Shaheen. "As always, it was wonderful to participate in the Holiday Cards 4 Our Military Challenge and send our troops warm holiday wishes and gratitude for their service and sacrifices. I want to thank Laura for her continued, admirable efforts to lift the spirits of our warriors and send them a clear message – this holiday season, you are not alone, and you are in our thoughts."
---
---
Next Article
Previous Article