PHOTO RELEASE: SHAHEEN MEETS WITH WINDHAM HIGH ROBOTICS TEAM, TALKS WITH TOWN OFFICIALS IN SALEM AND PELHAM, VISITS LONDONDERRY FIRE STATION
U.S. Senator Jeanne Shaheen (D-NH) met with town leaders in Salem and Pelham to receive updates on town issues and listen to any questions or concerns they had related to federal matters on Tuesday, April 19.  Shaheen also toured Londonderry's new fire station and visited Windham High School to talk about her efforts to boost science and technology education.
In Londonderry, Shaheen toured the new North/West Fire Station, visited with on-duty firefighters, and met with town officials.  Shaheen is pictured here with (left to right) Londonderry Fire Chief Kevin MacCaffrie, Town Councilor Tom Dolan, and Town Manager Dave Caron.
At Windham High School, Shaheen spoke about her Innovation Inspiration School Grant Program, which would give high school students greater access to innovative programs in science, technology, engineering, and math (STEM) education.  The Senator met with members of the school's FIRST (For Inspiration of Science and Technology) robotics team, an example of the type of program her legislation would support, and took a turn driving one of their robots.  Read more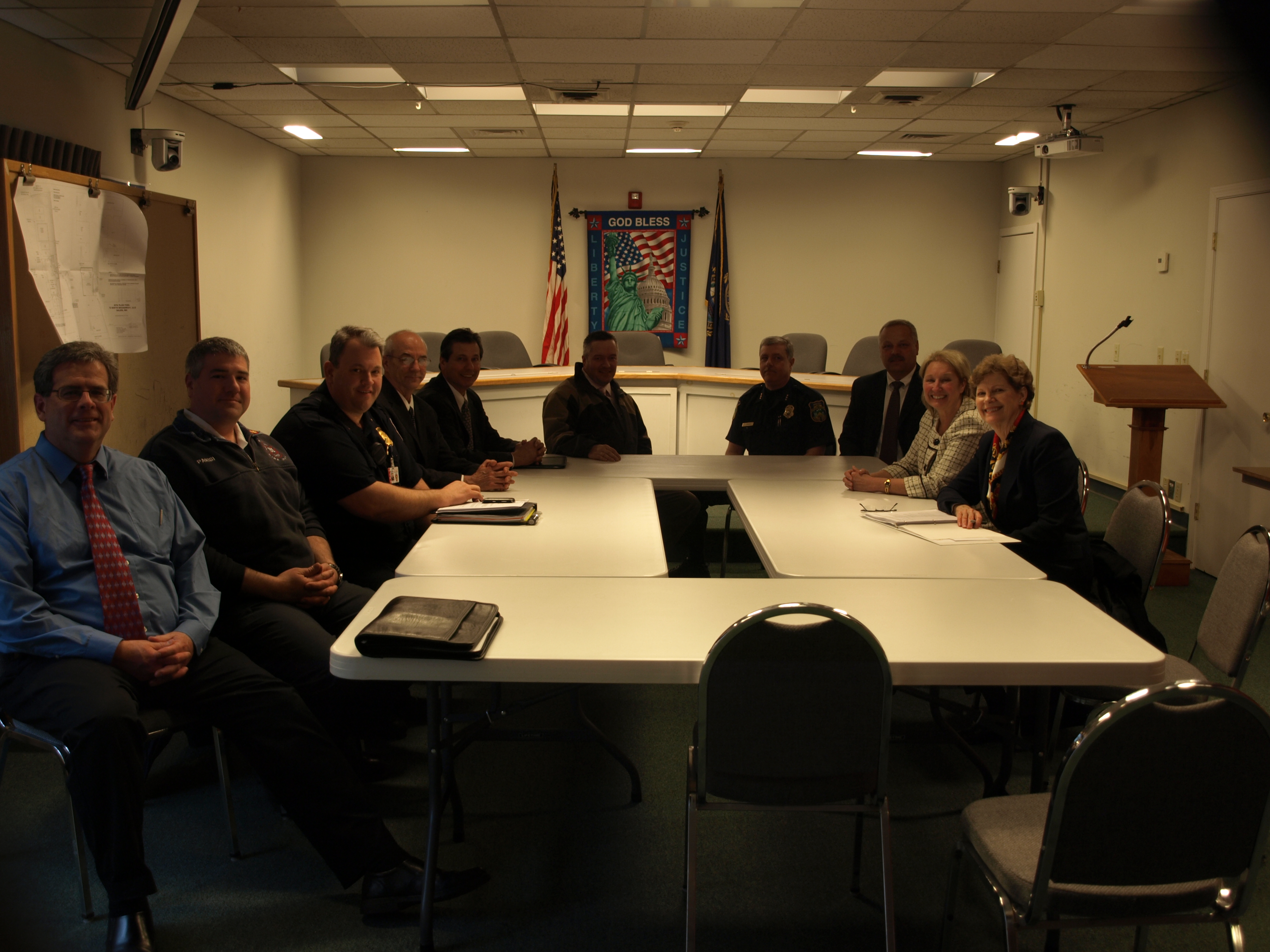 At Salem's town offices, Shaheen met with the heads of the Salem school board, police and fire departments, and town government.  Town officials thanked the Senator for helping them secure a federal grant they are using to fund municipal energy efficiency projects.  Earlier in the day, Shaheen met with leaders of the Greater Salem Chamber of Commerce. 
In a meeting at the Pelham Police Department, Shaheen spoke with Pelham town administration, police, fire, and school leaders.  Shaheen also toured the town's police department and its fire department, where officials thanked her for a recent federal grant that allowed the fire department to upgrade its equipment.
Press Office, (202) 224-5553