RANKING MEMBER SHAHEEN HIGHLIGHTS BURDENS OF INTERNET SALES TAX ON NH SMALL BUSINESSES IN COMMITTEE HEARING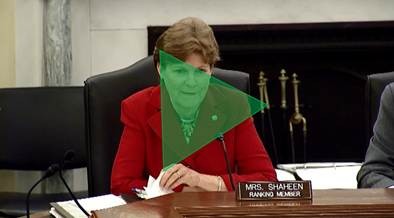 (Washington, DC) – This morning, U.S. Senator Jeanne Shaheen (D-NH), Ranking Member of the Senate Committee on Small Business and Entrepreneurship, highlighted her opposition to legislation that would impose online sales taxes for businesses in New Hampshire and across the country that sell on the internet. At the hearing focused on easing the tax burden on small businesses, Shaheen asked one of the witnesses, Cori O'Steen, owner of UpakNShip, Inc. about the tremendous challenge of complying with a potential online sales tax law.  
Ms. O'Steen describes how burdensome this would be for a business like hers and discounts the notion that there could be a feasible software solution that could comply with thousands of tax jurisdictions, while also working effectively with the multiple in-person and online marketplaces where her business provides services. You can watch the exchange between Senator Shaheen and Ms. O'Steen here.
Shaheen has been a vocal opponent of the Market Place Fairness Act which would subject many New Hampshire businesses to significant red tape by forcing them to collect sales tax for 46 other states and 9,600 taxing jurisdictions across the country.