Shaheen Concludes Bipartisan CODEL to Latin America, Highlights Countering Chinese Influence in the Region & Interdicting Drug Trafficking
**Shaheen is Chair of the Senate Appropriations Subcommittee on Commerce, Justice, Science and Related Agencies & a Senior Member of the Senate Foreign Relations and Armed Services Committees** 
**Shaheen discussed her bipartisan trip and fostering relationships with Latin American allies and partners with WMUR**
(Washington, DC) – U.S. Senator Jeanne Shaheen (D-NH), Chair of the Senate Commerce, Justice, Science and Related Agencies Appropriations Subcommittee and a senior member of the Senate Foreign Relations and Armed Services Committees, concluded a bipartisan delegation visit to Latin America this week with U.S. Senators John Cornyn (R-TX), Mike Crapo (R-ID), Mike Lee (R-UT), Deb Fischer (R-NE), Roger Marshall (R-KS) and Ted Budd (R-NC). The delegation stopped in Panama, Colombia, Argentina and Brazil, where they addressed a number of pressing issues, including countering China's influence in the region and interdicting illicit substances from crossing the U.S. border. The group also met with SOUTHCOM leadership, including Vice Admiral Alvin Holsey, SOUTHCOM Military Deputy Commander, on behalf of General Laura Richardson, SOUTHCOM Director, at their headquarters in Miami to discuss the key role their mission plays in forging lasting military-to-military relationships with our allies and partners in the region and confronting growing threats from China.
"I'm deeply grateful to our partners in Latin America for engaging meaningfully with our bipartisan group over the last week. We had fruitful conversations about how we can foster our important bilateral relationships to address shared challenges," said Shaheen. "Stagnant growth in U.S. trade and investment in the region while Chinese malign influence and investment spreads troubles me, which is why our bipartisan presence reaffirmed our commitment to the region and why the United States should be the partner of choice. I also appreciated the opportunity to meet with numerous officials, from both the U.S. and partner nations, about ongoing coordination to stop the flow of illicit substances across our borders. I want to thank Senator Cornyn for leading our group and I look forward to continuing conversations in Washington to build on the progress made."
Watch Senator Shaheen's exclusive interview with WMUR on her bipartisan CODEL to Latin America here.
More on Senator Shaheen's bipartisan delegation visit to Panama, Colombia, Argentina and Brazil below: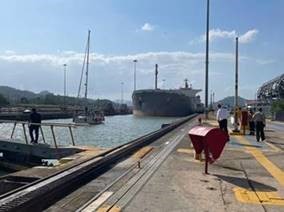 Members of the bipartisan delegation at the Panama Canal, where they discussed global supply chain and ecological challenges.
n Colombia, Senator Shaheen and members of the delegation visited an experimental coca drug lab and spoke with local and U.S. officials about ongoing efforts to combat illicit drug makers and traffickers.
Also in Colombia, Senator Shaheen met with members of the U.S. Coast Guard stationed on the Coast Guard Cutter TAMPA and thanked them for their service protecting the homeland by securing maritime borders and promoting international cooperation.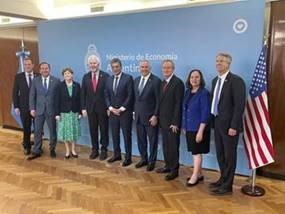 In Argentina, members of the delegation met with Minister of Economy Sergio Massa to discuss ways in which the U.S. and Argentina can better cooperate on a range of issues, including trade and climate action.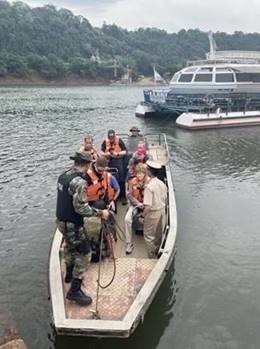 Also in Argentina, Senator Shaheen met with the Tripartite Command and members of Argentina's Navy to discuss how our nations can work together to stop the deadly flow of drugs across borders.
In Brazil, Senator Shaheen and members of the bipartisan delegation met with senior Brazilian military leadership.
###