Shaheen Continues "Invest in NH" Tour, Highlighting Federal Awards to Support Public Transportation & Food Access
January 11, 2023
**In the final government funding bill for fiscal year (FY) 2023, Shaheen – a senior member of the Senate Appropriations Committee – secured more than $111 million to support NH projects**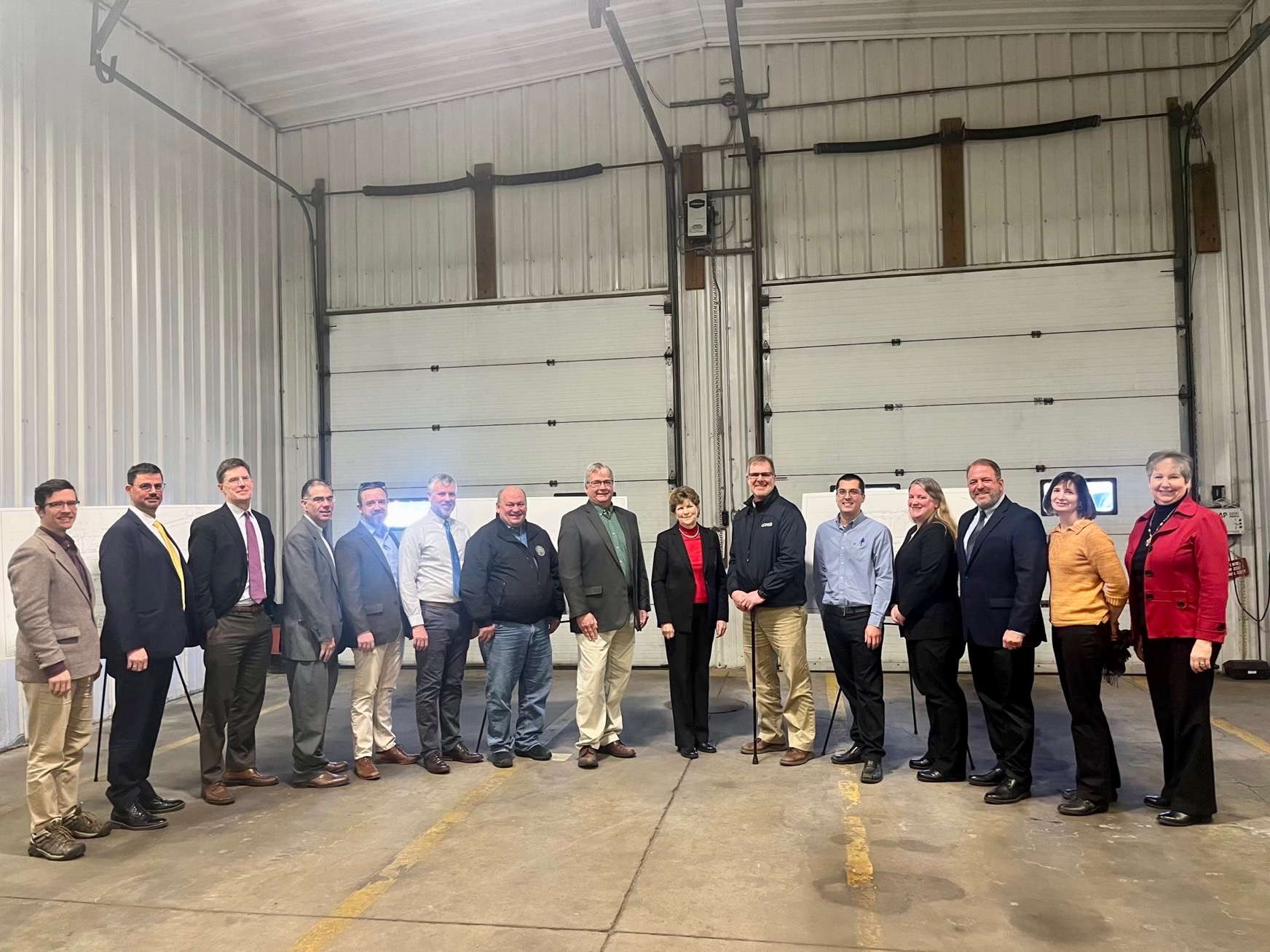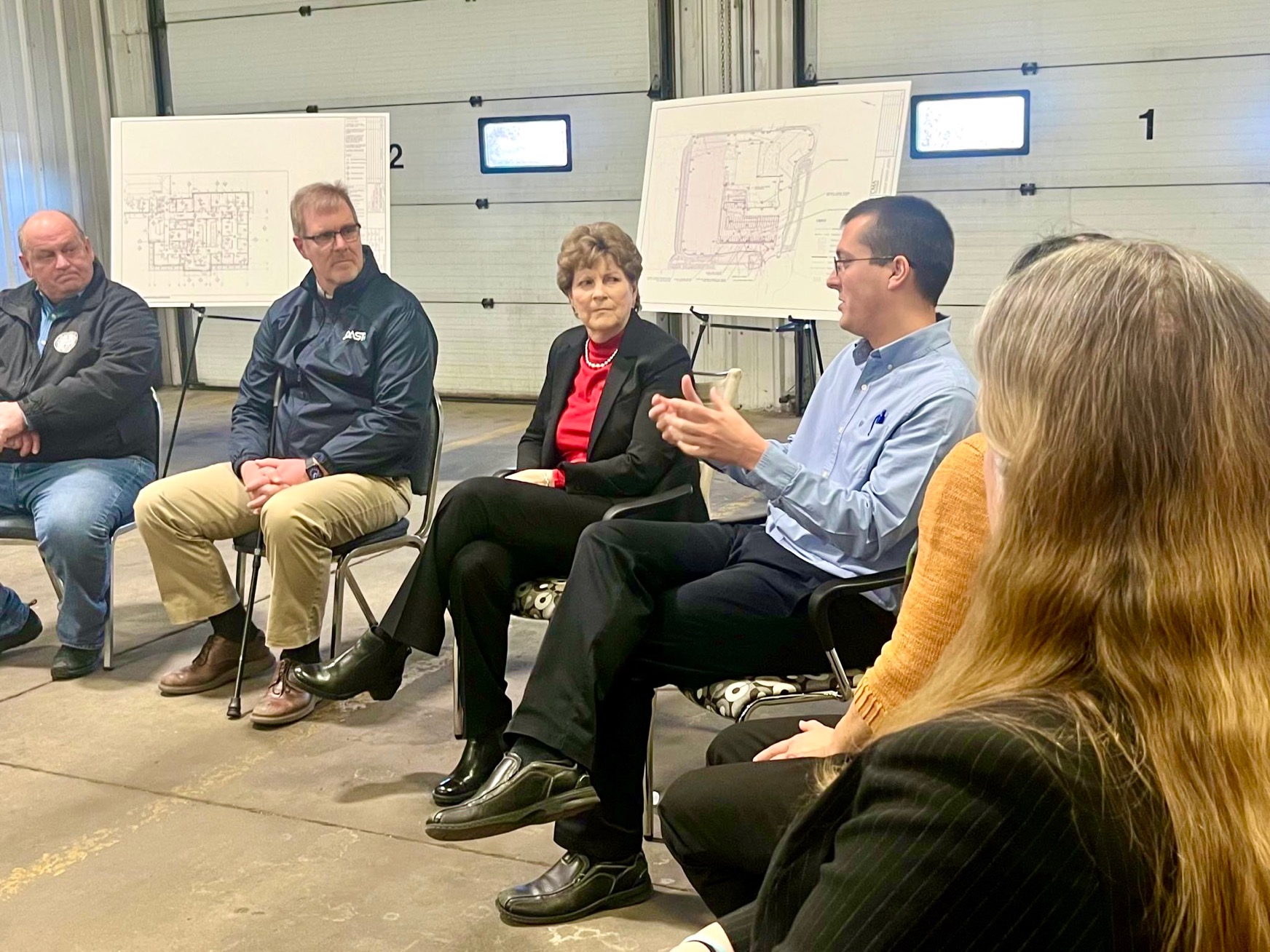 Shaheen at the Cooperative Alliance for Seacoast Transportation (COAST) facility in Dover.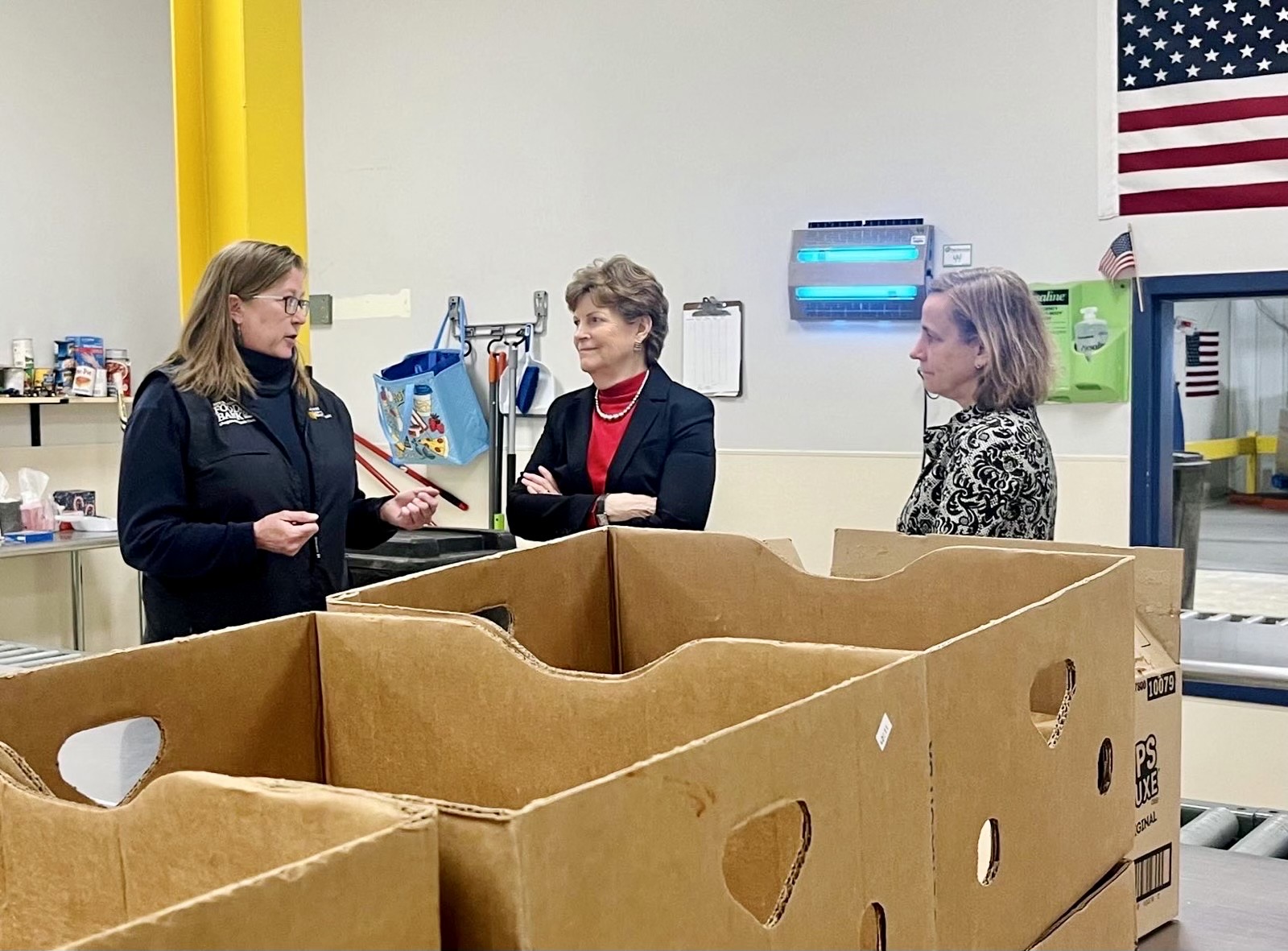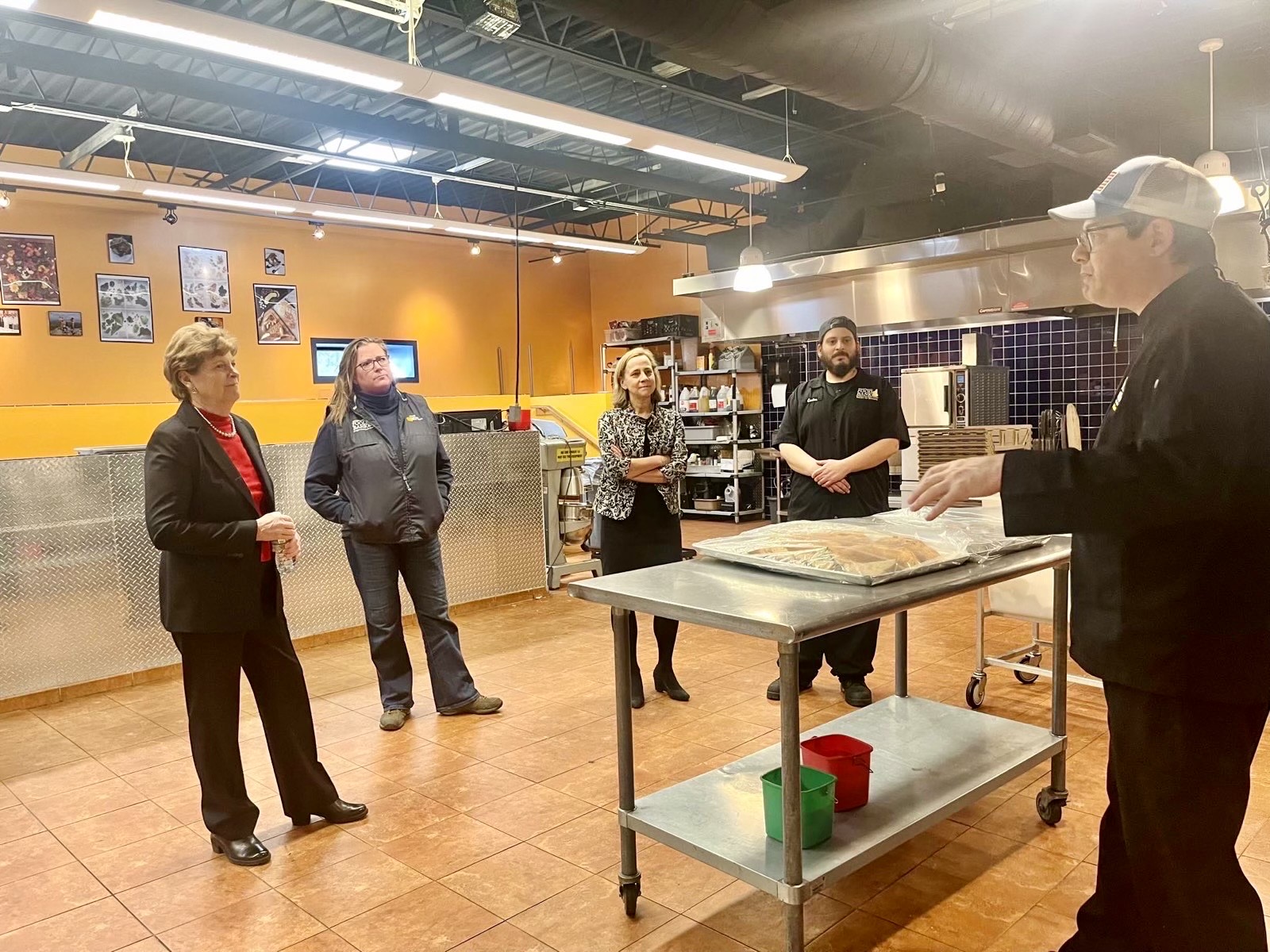 Shaheen visiting the NH Food Bank in Manchester. 
 
(Dover, NH) — Today, U.S. Senator Jeanne Shaheen (D-NH), a senior member of the Senate Appropriations Committee, continued her "Invest in NH" tour with stops in Dover and Manchester. The "Invest in NH" tour highlights important projects for which Shaheen secured funding through the fiscal year (FY) 2023 government funding bill that was signed into law, which includes more than $111 million for New Hampshire through the Congressional Directed Spending (CDS) process.  
 
She kicked off her day with a visit to the Cooperative Alliance for Seacoast Transportation (COAST), which provides public transportation services across the Seacoast. Shaheen secured a $2 million award to support a new administrative, operations and maintenance COAST facility. This morning, she toured the existing facility and met with COAST staff and local stakeholders. 
 
"COAST is a leader in public transportation in the Seacoast region. For decades, COAST has helped ensure residents – particularly older adults and individuals living with disabilities – have access to work, appointments and essential services outside their homes. After visiting COAST today, I'm excited to soon see the $2 million award that I worked to secure in action, which will improve safety, efficiency and access to services," said Shaheen. 
 
As a senior member of the Senate Appropriations Committee and Chair of the Senate Appropriations Subcommittee on Commerce, Justice, Science and Related Agencies (CJS), Shaheen worked to include $111,359,972 for 105 New Hampshire projects in the final government funding legislation for FY 2023. These projects respond to a myriad of issues uniquely facing New Hampshire, including expanding access to health care, updating water infrastructure, increasing affordable housing and more. Through her leadership, she also helps write the legislation that funds key federal programs that respond to the substance use disorder crisis, help domestic and sexual violence survivors, invest in law enforcement programs, spur research and innovation and much more.    
 
Later this afternoon, Shaheen continued her "Invest in NH" tour at the NH Food Bank in Manchester, where she celebrated the $974,000 award she included in the FY 2023 government funding bill. These federal resources will be used to purchase tens of thousands of food boxes from local suppliers, supporting mobile food pantries across the state. During today's visit, she met with NH Food Bank staff and toured the facility to discuss their work amid increased food insecurity during the COVID-19 pandemic.  
 
"The NH Food Bank has been on the frontlines combating food insecurity, which hit many Granite State families hard during the pandemic. It was a privilege to meet with NH Food Bank staff to hear about how they will utilize this $974,000 CDS award to continue their services through mobile food pantries. Ensuring Granite Staters can keep food on the table will continue to be a top priority," said Shaheen.  
 
Senator Shaheen has fought to ensure vulnerable families are able to access the nutrition they need during the pandemic. Previously, Shaheen successfully led bipartisan negotiations to provide $13 billion in nutrition assistance in the emergency COVID relief legislation that was passed by Congress and signed into law in December 2020. In that measure, she secured a six-month increase to individual Supplemental Nutrition Assistance Program (SNAP) benefits, $400 million to support food banks and food pantries and $175 million for senior nutrition services including Meals on Wheels, among other important provisions such as expanding the Pandemic-EBT program to cover families with children younger than age six. She has repeatedly led calls to strengthen nutrition assistance during the COVID-19 pandemic. She urged the USDA to expand SNAP participants' access to the SNAP Online Purchasing Pilot Program, and helped introduce legislation that would implement SNAP online purchasing. 


### 
---
---
Next Article
Previous Article