SHAHEEN DISCUSSES NEW HAMPSHIRE ECONOMY AT LONDONDERRY TOWN HALL
Shaheen also presides over Veterans medal ceremony and speaks at Memorial Day service
Senator Jeanne Shaheen (D-NH) answers questions from a Londonderry area resident at a Town Hall Forum in Londonderry. Shaheen discussed important economic issues facing the Londonderry region and joined officials in providing an update on efforts to help create jobs and grow the economy.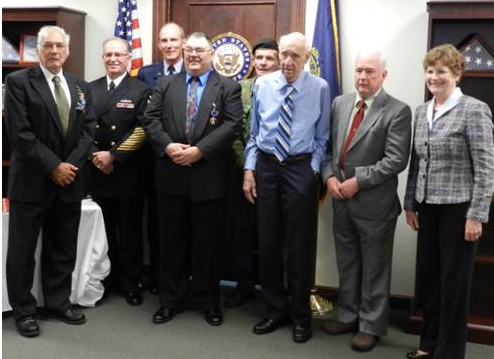 Shaheen presides over a military service medals ceremony for five New Hampshire veterans at her Senate office in Manchester. From left to right are Manuel Biskaduros of Bedford (Korean War), Senior Chief Dan Clark (Navy), Major General William Reddel (Adjutant General of the New Hampshire National Guard), Thomas Roy of Newmarket (Vietnam War), Jim Keefe of Newmarket (Vietnam War), William Hill of Hampstead (World War II) and David Dorben of Lancaster (Vietnam War).  Shaheen's office assisted all five veterans with obtaining the medals that they were due.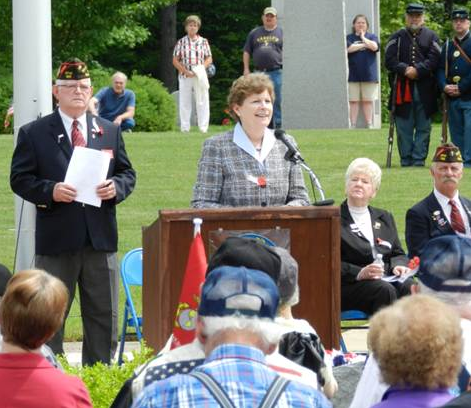 Senator Shaheen speaks at the annual Memorial Day service at the New Hampshire State Veterans Cemetery in Boscawen. Shaheen joined New Hampshire veterans, community leaders and state and local officials in honoring New Hampshire's fallen service members.
Press Office, (202) 224-5553