Shaheen Meets with Realtors and Homebuilders to Discuss Impact of Republicans' Tax Legislation on NH Homeowners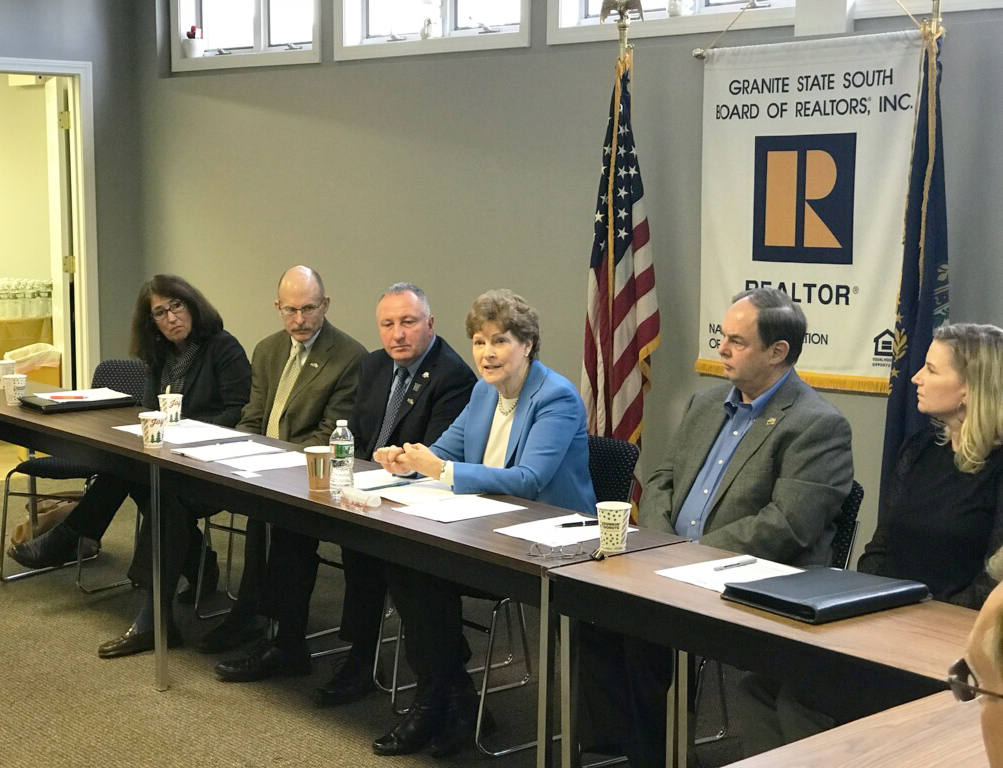 (Londonderry, NH) – Today, U.S. Senator Jeanne Shaheen (D-NH) held a roundtable with representatives from the National Association of Realtors, the New Hampshire Association of Realtors and the New Hampshire Homebuilders Association to discuss the Senate Republican tax bill's impact on New Hampshire homeowners. Specifically, the roundtable focused on the elimination of the state and local tax deduction (SALT), which 204,000 Granite State homeowners rely on to deduct property taxes, and other provisions that could harm homeownership.
"We need bipartisan tax reform that simplifies the tax code, bolsters the middle class, gives tax relief to our small businesses and creates jobs. However, the tax bill being pushed by Republican leaders in Washington fails to meet any of these goals," said Shaheen. "The repeal of the state and local tax deduction is especially damaging to the middle class here in New Hampshire. This will hurt homeownership and decrease home values. It is unfair to ask Granite State homeowners to pay for steep corporate tax cuts. I am eager to work with Republicans and Democrats to genuinely reform the tax code, but we need a bill that puts the middle class first and helps grow our economy."
According to a report by the nonpartisan Joint Committee on Taxation, the Senate GOP tax bill would increase taxes on Americans earning $75,000 annually by 2027.
In addition, the Senate Republican tax bill would:
Reduce the number of insured Americans by 13 million by repealing a key provision of the Affordable Care Act;
Lead to a $25 billion cut to Medicare;
Prevent 80,000 Granite Staters with student loan debt from deducting interest on student loans;
Significantly increase taxes on work-study students at colleges and universities which will make college even more unaffordable and discourage higher learning;
And add $1.5 trillion to the national debt to pay for permanent tax cuts for corporations.