Shaheen Participates in Nashua Groundbreaking Ceremony for Habitat for Humanity Project Supporting NH Veterans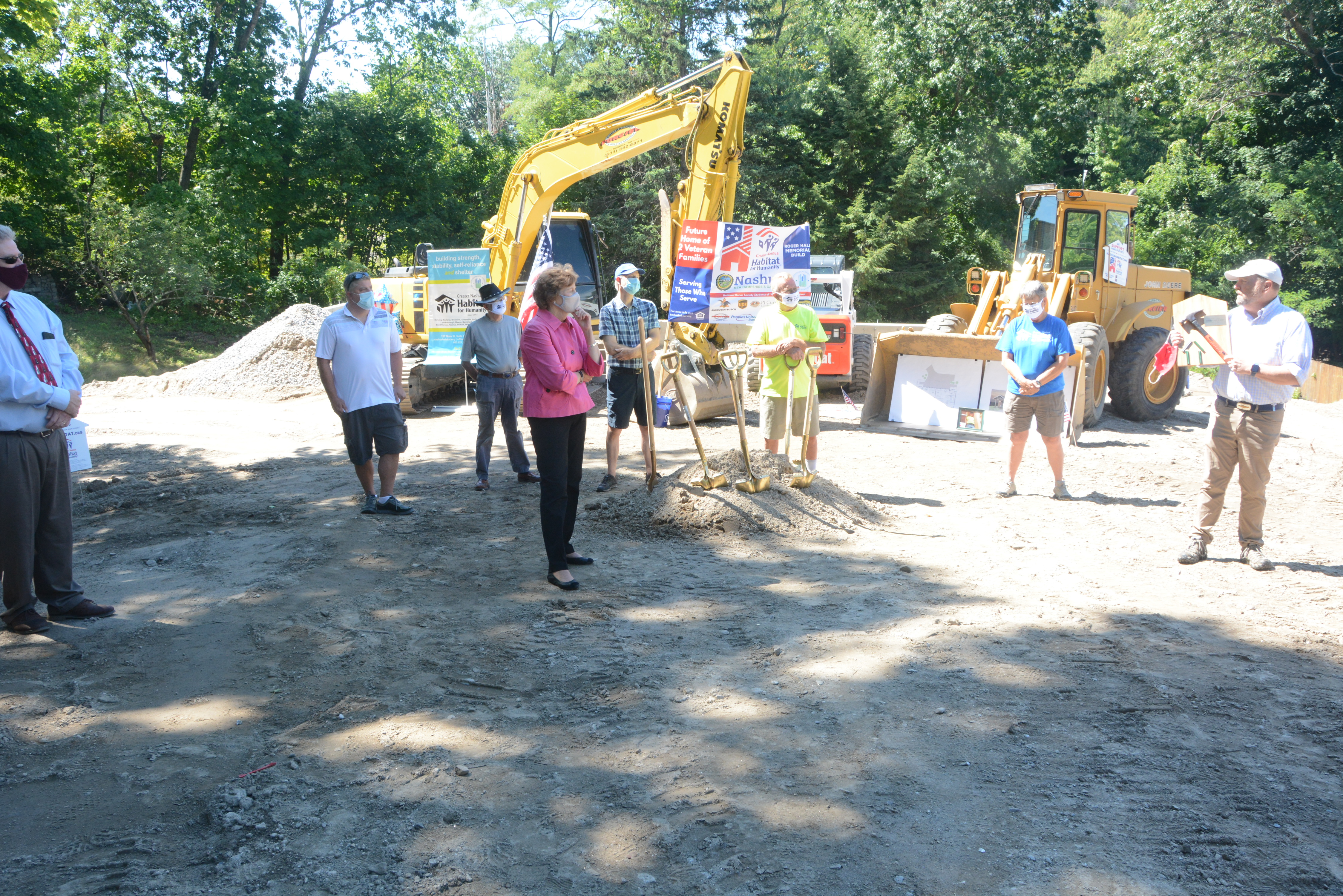 Senator Shaheen participates in the groundbreaking ceremony this afternoon for a building that will house two veteran families in Nashua.
(Washington, DC) – U.S. Senator Jeanne Shaheen (D-NH) delivered remarks and participated in a groundbreaking ceremony with the Greater Nashua Habitat for Humanity on a new project this afternoon. The project – the Roger Hall Memorial Build – will support Granite State veterans and was made in possible, in part, by a $400,000 grant from the City of Nashua through the U.S. Department of Housing and Urban Development (HUD) HOME Investment Partnerships Program. The project is also sponsored by Anheuser-Busch and other local businesses. The building will house two veteran families and is dedicated to Roger Hall, a core build member of the Greater Nashua Habitat for Humanity, who passed away two years ago.
"At the core of Habitat for Humanity's mission is the understanding that affordable housing creates the conditions necessary for people to lift themselves up and find economic stability when they need it most. During a time when our state and nation faces serious shortages in affordable housing, the work that the Greater Nashua Habitat for Humanity does is more important than ever before," said Shaheen. "These new homes will help New Hampshire veterans, service members and their families by providing them the financial security they urgently need. Everyone deserves the dignity and hope that accompanies a stable home and no one deserves that opportunity more than our veterans and military families."
Senator Shaheen is a dedicated advocate for New Hampshire's veterans and has worked diligently to combat veteran homelessness. She recently worked with a bipartisan group of Senators to introduce legislation that would give the Secretary of the Department of Veterans Affairs (VA) greater flexibility in caring for and meeting the needs of homeless veterans in the midst of the COVID-19 pandemic. Shaheen has also fought to secure millions of federal dollars to assist the state's homeless population, and continues to call for additional funding in future COVID-19 relief to support those who are experiencing – or are at risk of experiencing – homelessness. In June, Shaheen introduced two additional pieces of legislation to bolster care for veterans amid the COVID-19 pandemic.