SHAHEEN: SCIENCE, MATH EDUCATION KEY TO AMERICAN COMPETITIVENESS
Senator previews education bill at Londonderry laser firm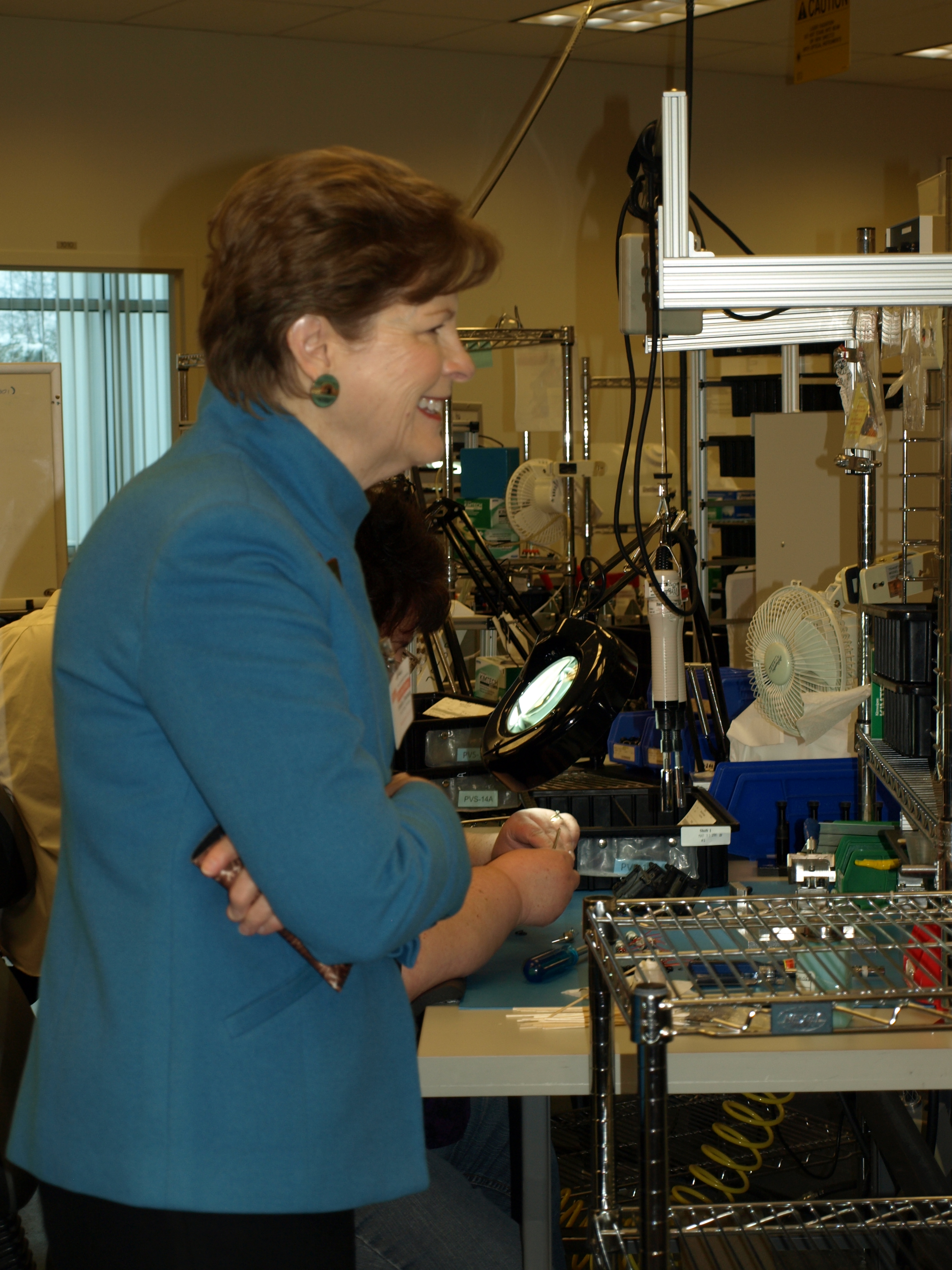 (Londonderry, N.H.) – High school students should have greater access to innovative programs in science, technology, engineering, and math (STEM) education —from robot competitions to engineering software challenges—U.S. Senator Jeanne Shaheen (D-N.H.) said today during a visit to Insight Technology in Londonderry.  Shaheen was there to discuss her Innovation Inspiration School Grant Program, a bill she plans to reintroduce next week to help encourage students to study STEM fields and ensure the U.S. workforce remains competitive in the 21st century global economy.
"The jobs of tomorrow are at companies like Insight that are ensuring America continues to be the global leader in science and technology," said Shaheen.  "By boosting students' STEM education opportunities, this legislation will not only improve our young peoples' chances of finding good jobs, but will sow the seeds of our economic prosperity for years to come."
Insight Technology develops and produces highly sophisticated laser aiming and illumination devices used by the United States military, federal law enforcement agencies, and allied nations.  As a highly technical firm, it exemplifies the kind of company that will benefit from the new crop of skilled workers Shaheen's bill aims to produce.
"Technological achievement is key to a nation's economic development and ability to increase the standard of living for all its citizens.  A significant emphasis was placed on science, technology, engineering, and math in the wake of Sputnik in the late 1950s.  Unfortunately, emphasis on technical education has since waned," said Insight President Ken Solinsky.
"The increased emphasis on STEM education, the introduction of technological projects, and the pairing of students with mathematicians, scientists, and engineers that this bill is intended to provide, will inspire students in these fields and increase the likelihood that they enter valuable careers.   What's more, this increased emphasis on technology is critical to our nation's future security and standing in the global economy," Solinsky said.
The Innovation Inspiration School Grant Program will allow secondary schools to compete for U.S. Department of Education grants to support non-traditional STEM education.  It also requires schools to partner with the private sector, both for material support and to provide mentors who can serve as role models, further enriching students' learning experiences.
View more photos of the Senator's visit on Facebook.
Press Office, (202) 224-5553