SHAHEEN STAFF MEMBER HONORED FOR DEDICATION TO PUBLIC SERVICE
Chuck Henderson receives 14th annual Congressman John Joseph Moakley Award for Exemplary Public Service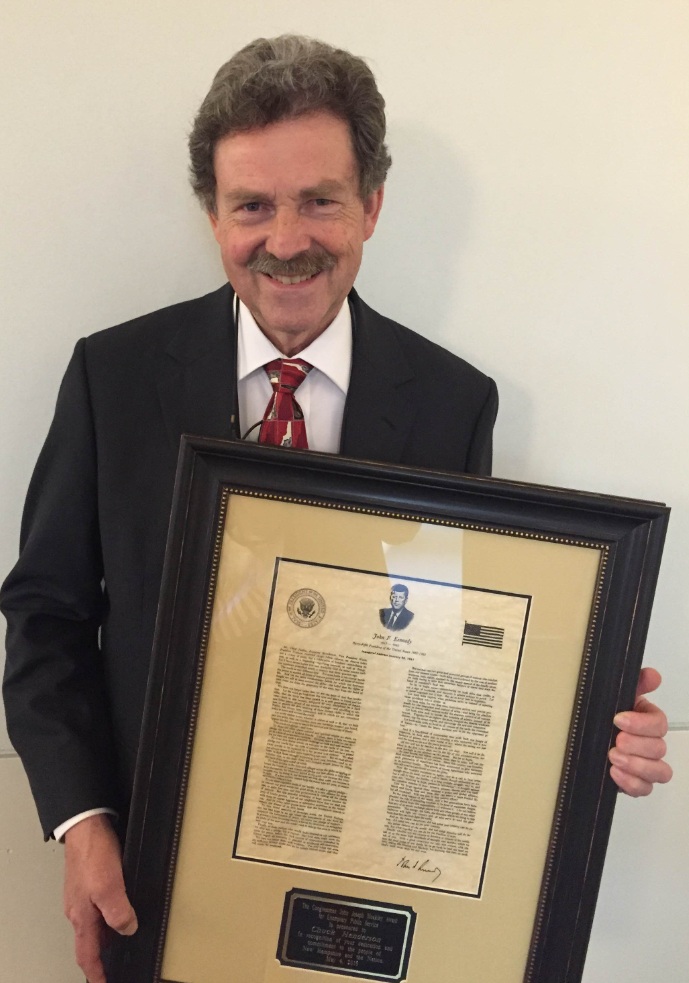 (May 6, 2015 – Chuck Henderson, 2015 Congressman John Joseph Moakley Award for Exemplary Public Service recipient)
(Boston, MA) – Today at the John F. Kennedy Presidential Library and Museum, Chuck Henderson received the Greater Boston Federal Executive Board's Congressman John Joseph Moakley Award for Exemplary Public Service.  Henderson serves as Special Assistant for Policy and Projects to U.S. Senator Jeanne Shaheen (D-NH) and was honored for his dedication and work on behalf of New Hampshire's North Country. Each year, the Moakley Award honors a staff member from the New England delegation for their outstanding contributions, accomplishments and achievements in public service.
"I can't say enough about the remarkable work Chuck has done on behalf of New Hampshire's North Country," Shaheen said. "As a lifelong resident, Chuck has a deep understanding of the region, and has earned the respect and trust of everyone with whom he has worked. His dedicated service is a testament to his love for the North Country, New Hampshire and his commitment to public service. This award is well deserved."
Chuck Henderson – Biography:
For the past six years, Chuck Henderson has served the people of New Hampshire's North Country as a Special Assistant for Policy and Projects for United States Senator Jeanne Shaheen.  Chuck has been a constant presence in the region, attending hundreds of events, often driving hours to attend town hall meetings in the late evenings. He has a keen ability to assist municipalities and organizations as they work with federal agencies and knows how to skillfully identify available federal resources.
Prior to joining Senator Shaheen's staff, Chuck was the founder and owner of Chuck Roast Equipment, Inc., a manufacturer of Polartec outwear for nearly forty years.  During the war in Kosovo, Chuck donated more than 1,000 fleece jackets to child refugees. Upon arrival of the Russian Nordic Disabled Ski Team in Jackson, NH for the 1990 World Nordic Disabled Ski Championships, Chuck Roast Equipment produced and donated new custom uniforms for the 36 members of the team.  In 1996, he received the New Hampshire United States Small Business Administration Business Person of the Year award. 
Chuck grew up in Conway, a small town in the White Mountains of New Hampshire, and has called it home for the last 64 years.