Shaheen Visits New Wastewater Treatment Facility in Exeter to Discuss Water Infrastructure Wins from the Bipartisan Infrastructure Package
**Shaheen was a Lead Negotiator of the Infrastructure Package, Steered Bipartisan Talks on Water Infrastructure**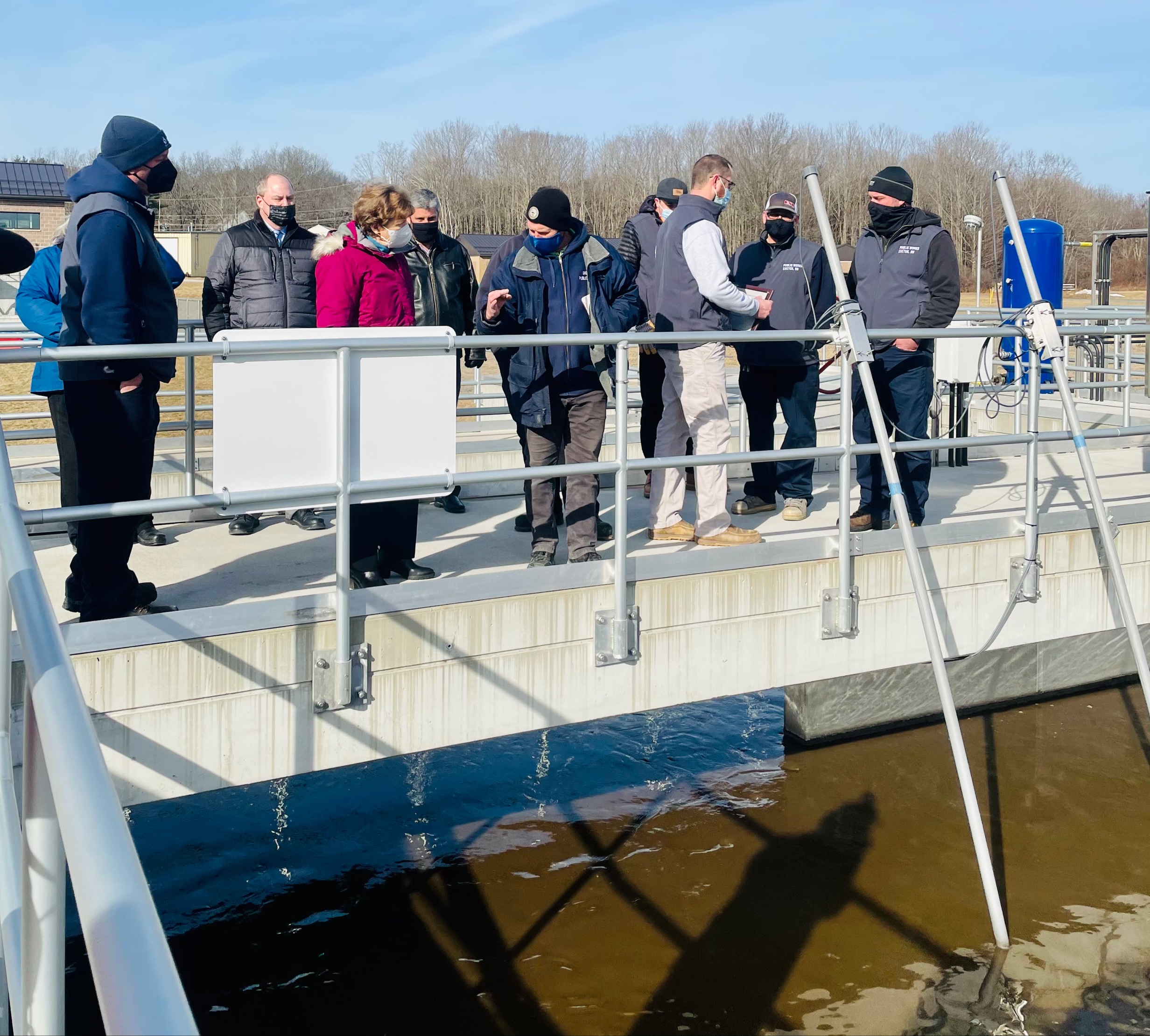 (Exeter, NH) – U.S. Senator Jeanne Shaheen (D-NH) today visited the new award-winning wastewater treatment facility in Exeter to discuss key provisions she led in the bipartisan infrastructure law to address wastewater and drinking water systems, as well as address PFAS and other contamination in Granite State water supplies. Shaheen toured the facility and heard from town officials on their water and general infrastructure needs.
Yesterday, Exeter accepted the Environmental Protection Agency's (EPA) 2021 Regional Wastewater Treatment Plant Operation and Maintenance and Excellence Awards for its commitment to protecting human health and the environment through wastewater treatment. Last month, Shaheen welcomed an announcement from the EPA that New Hampshire will receive $72,644,000 to address drinking water and wastewater needs in 2022, the first of five years of funding under the bipartisan infrastructure law.  
"I appreciated meeting with local officials in Exeter today to hear about the wastewater challenges they're facing and discuss how the bipartisan infrastructure deal I helped negotiate will support communities across the Granite State. Let's be clear: curbing water pollution and ensuring every Granite Stater has clean water flowing from their taps should not be up for debate," said Shaheen. "I'm proud to have led bipartisan negotiations on water provisions to deliver historic funding to make serious progress on this front. The $55 billion investment in clean water is a once-in-a-generation opportunity to deliver for communities across the nation. I'll continue working with local officials and the administration to make sure this funding empowers our state to build robust and resilient infrastructure systems."
Shaheen was a lead negotiator of the historic infrastructure bill, leading provisions on broadband and water infrastructure. In June, Shaheen joined President Biden and a bipartisan group of Senators to announce the framework of the package. Shaheen joined members of the bipartisan group on the Senate floor to unveil bill text of the legislation in August. As a core negotiator, Shaheen spearheaded the water infrastructure provisions with Senator Mitt Romney (R-UT) and secured $10 billion to address per- and polyfluoroalkyl substances (PFAS) contamination – an issue she's long led action around in the Senate. Shaheen also secured a fix to the Contribution-in-Aid of Construction (CIAC) tax issue, which arose after congressional Republicans and the Trump administration reinstated the tax in the Tax Cuts and Jobs Act of 2017. This tax has resulted in at least $1.15 million in new federal taxes for water infrastructure projects in Southern New Hampshire. 
###