THREE GENERATIONS OF SHAHEEN WOMEN COME TOGETHER TO SUPPORT DIABETES RESEARCH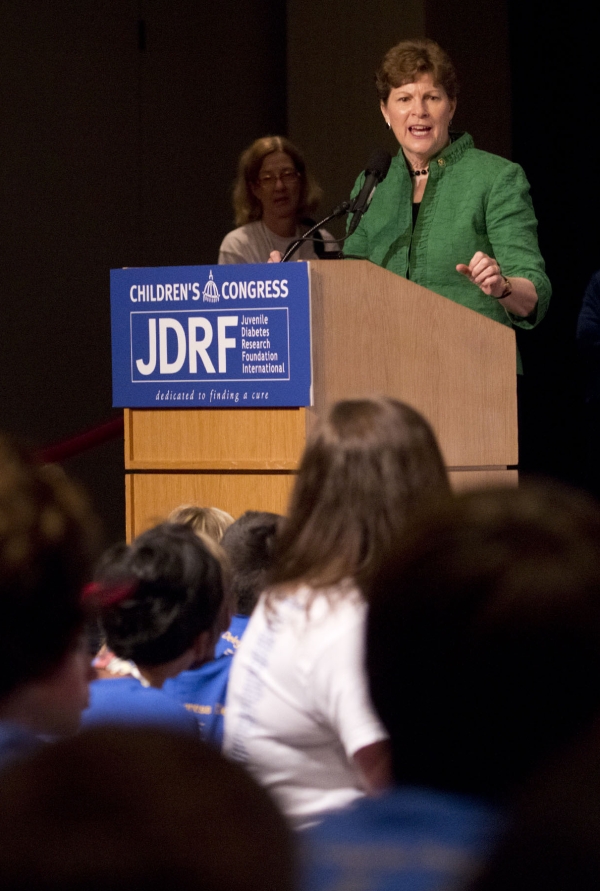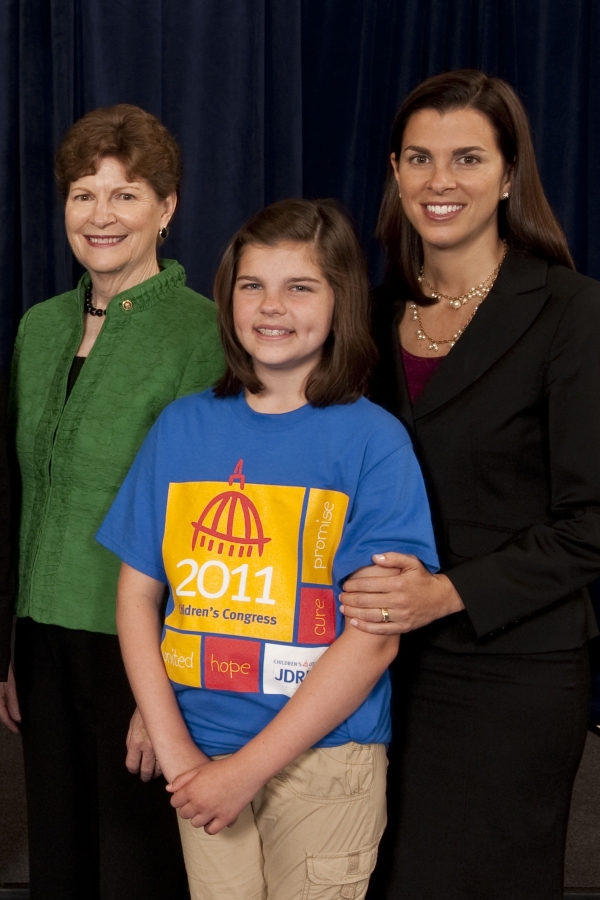 At left, Senator Shaheen speaks at the 2011 Juvenile Diabetes Research Foundation (JDRF) Children's Congress in Washington on Tuesday.  At right, Shaheen poses with her daughter Stefany, and granddaughter Elle, the co-chairs of the 2011 Children's Congress.  (Photo Credit:  JDRF)
(Washington, DC) – With her daughter and granddaughter at her side, U.S. Senator Jeanne Shaheen (D-NH) took part in the 2011 Juvenile Diabetes Research Foundation (JDRF) Children's Congress this week, confirming her commitment to finding a cure for diabetes.  Senator Shaheen's daughter Stefany, and her 11-year-old granddaughter Elle, who has Type 1 diabetes, are co-chairs of the 2011 Children's Congress.
"It was a special moment for me to share with Stefany and Elle, but it was also a significant opportunity to draw national attention to the fight against a condition that affects millions of Americans," Shaheen said.  "I believe we need to find a cure for this disease, and we must continue to invest in diabetes research to develop new and better treatments to help children and adults living with diabetes."   
Today, Shaheen met with the Children's Congress New Hampshire delegation in her office.  On Tuesday, she spoke at a town hall event with professionals who have Type 1 diabetes, including U.S. Supreme Court Justice Sonia Sotomayor, who Shaheen introduced.  Shaheen also recently introduced bipartisan legislation with U.S. Senator Susan Collins (R-ME) that would address the growing threat of gestational diabetes, a type of diabetes that occurs during pregnancy and affects millions of women and children across the country.
The JDRF Children's Congress is held every two years in Washington as a way for children with Type 1 diabetes from across the country to share their stories with members of Congress and federal officials.  More than 100 children, aged 4 to 17, serve as delegates from all 50 states and the District of Columbia.