VIDEO RELEASE: Shaheen Presses Secretary Pompeo on President Trump's Failure to Raise Russian Payments to Kill American Troops with Putin
Shaheen Also Questions Trump Administration's Removal of U.S. Troops from Germany – A Policy Long Favored by the Kremlin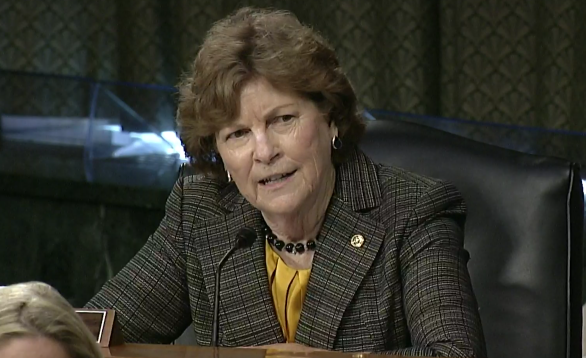 Shaheen presses Secretary of State Mike Pompeo on Russian bounties against U.S. service members in Afghanistan during the SFRC hearing
(Washington, DC) – Today, U.S. Senator Jeanne Shaheen (D-NH), a senior member of both the Senate Foreign Relations and Armed Services Committees, questioned Secretary of State Mike Pompeo during a Senate Foreign Relations Committee hearing on the State Department's Fiscal Year (FY) 2021 budget request. The hearing came amid Defense Secretary Mark Esper's confirmation of the administration's intention to withdraw nearly 12,000 troops from Germany and President Trump's refusal to confront President Vladimir Putin over Russian payments to the Taliban in exchange for killing American troops, despite reports emerging that State Department officials have already sent warnings of consequences to Russia. Shaheen has also led calls for action on reports of Russian bounties on U.S. troops, demanding immediate hearings by the Senate.
Shaheen has strongly opposed U.S. troop withdrawal from Germany and introduced an amendment to the Fiscal Year 2021 National Defense Authorization Act (NDAA) with Senator Mitt Romney (R-UT) that would limit the use of funds to reduce the number of members of the Armed Forces serving on active duty in Germany.
In addition, Shaheen slammed Secretary Pompeo on the State Department's reticence to support the rights of Afghan women in ongoing peace talks in Afghanistan between the U.S. and the Taliban. Shaheen wrote the law that bolsters women's roles in peace negotiations and conflict resolution around the world. In February 2019, Shaheen led a letter to Secretary Pompeo, urging the administration to prioritize Afghan women's inclusion in peace negotiations between the United States and the Taliban in Afghanistan, and to protect the United States' investment in the rights of women and girls. 
Watch Shaheen's full questioning here.