Shaheen Meets with Border Patrol Officials and Law Enforcement at Canadian Border in Pittsburg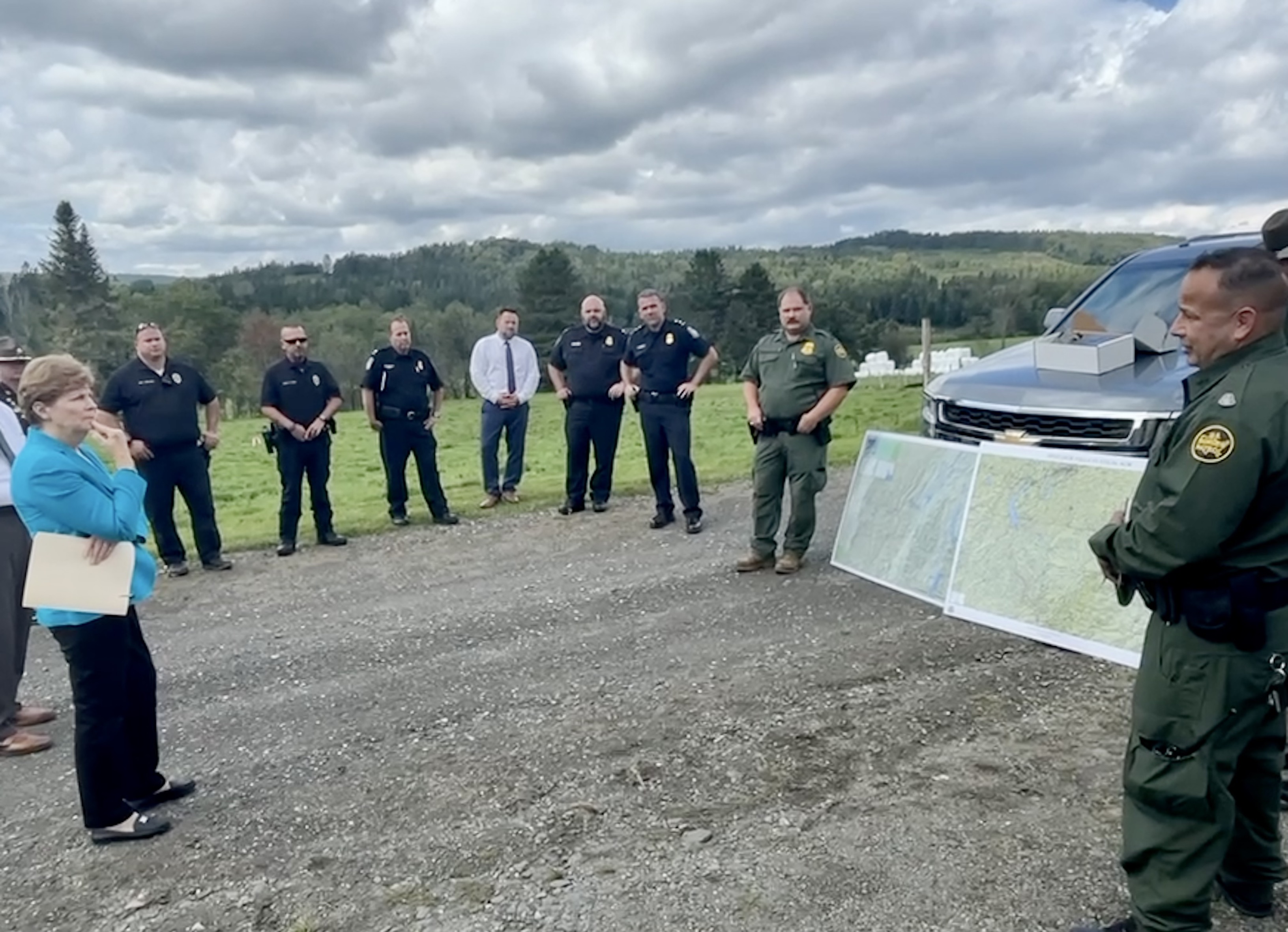 **Shaheen meeting with border patrol officials and law enforcement in Pittsburg, NH.** 
(Pittsburg, NH) - U.S. Senator Jeanne Shaheen (D-NH) visited with officials in Pittsburg, NH, to receive a briefing on immigration enforcement efforts and ongoing communications challenges due to the remoteness of the area and lack of technology infrastructure. During her visit, Shaheen met with the Chief Border Patrol Agent for the Swanton Sector, the Patrol Agent in Charge of the Beecher Falls Border Patrol Station, the Acting Director of Field Operations for Customs and Border Protection (CBP) overseeing the ports of entry as well as a group of state, local and county law enforcement officials. The meeting served as another opportunity for the Senator to hear directly from those on the ground about ongoing communication challenges and reported increases of border crossings and apprehensions, particularly in the Swanton Sector, an area spanning approximately 300 miles from New York to the border of Maine that includes 58 miles of the New Hampshire border.
"I am glad to hear directly from our border patrol and local law enforcement officials today about the challenges they are facing, particularly the lack of reliable communication networks," 
said Senator Shaheen
. "I am grateful for their work protecting our northern border and for their taking the time to discuss the situation on the ground. Our law enforcement officials deserve the best equipment, training and support, which is why I've continuously fought to better ensure they have the funding necessary to do their jobs and protect Granite Staters."
As a senior member of the Appropriations Committee, Senator Shaheen has been integral to funding law enforcement across the country. In addition to numerous grants to local departments in New Hampshire, she is 
advocating
 for $4.8 million through congressionally directed spending for the New Hampshire Public Safety Interoperable Communications Network project, as requested by the NH Department of Safety. The funding aims to upgrade existing communications systems into a single modern network that provides greater capacity and resiliency for first responders throughout the state.
Senator Shaheen has long advocated for and worked to enhance protections at our northern border. During the current appropriations cycle, Senator Shaheen continues to advocate for increased funding for the northern border. When she was the top Democrat on the Homeland Security Appropriations Subcommittee, she oversaw increased funding for CBP and included direction to the Department of Homeland Security to focus on the northern border. As Governor, and in the aftermath of the 9/11 terrorist attacks, she worked on a bipartisan basis with the New Hampshire State Legislature to increase security at the border and at ports of entry. 
###