Shaheen Hosts Conference Call with NH Environmental & Conservation Leaders as Bill to Permanently Fund LWCF is Considered in the Senate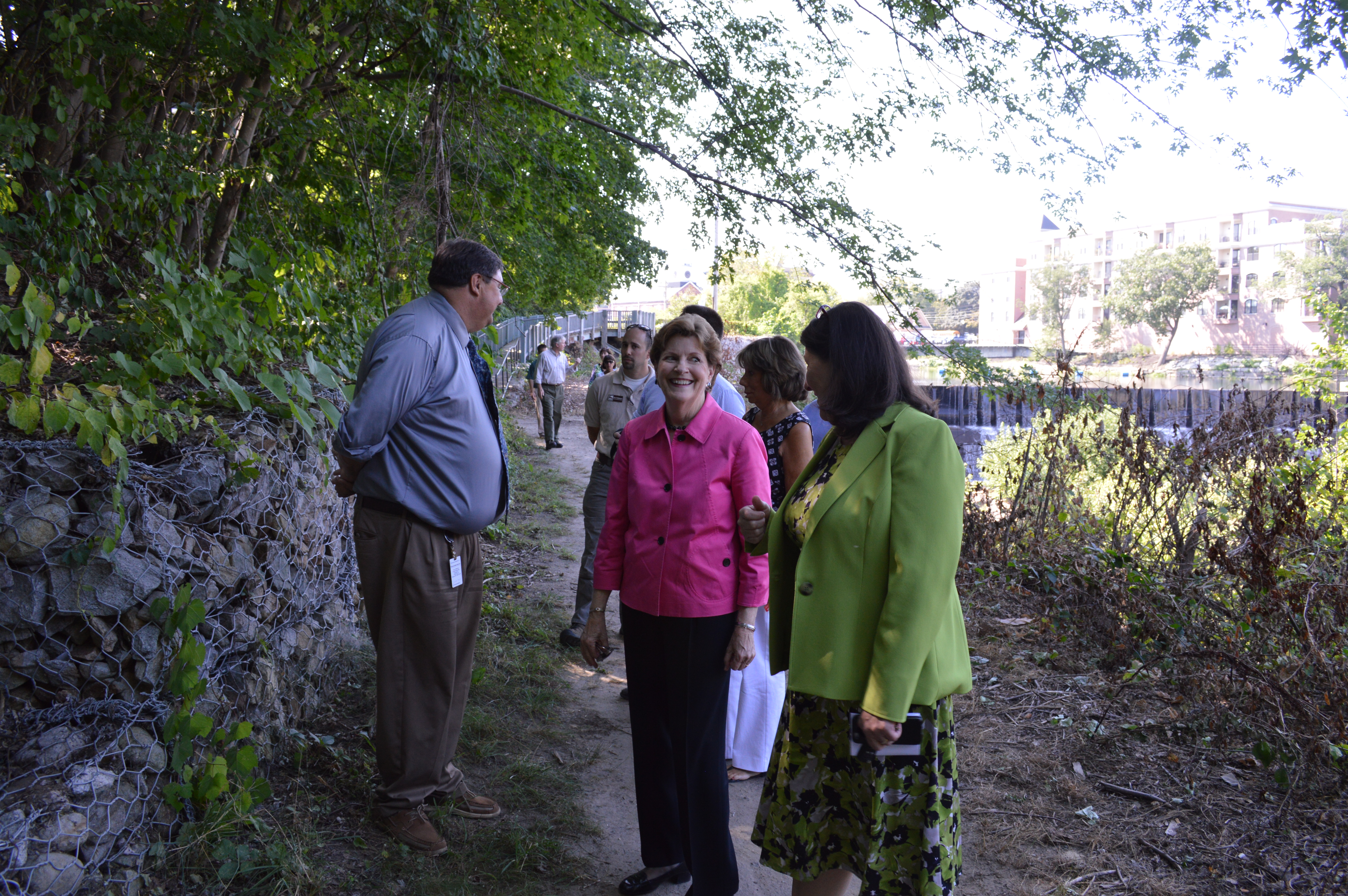 Shaheen visiting the Nashua Riverwalk in 2015. Construction of the Riverwalk was made possible by LWCF funds.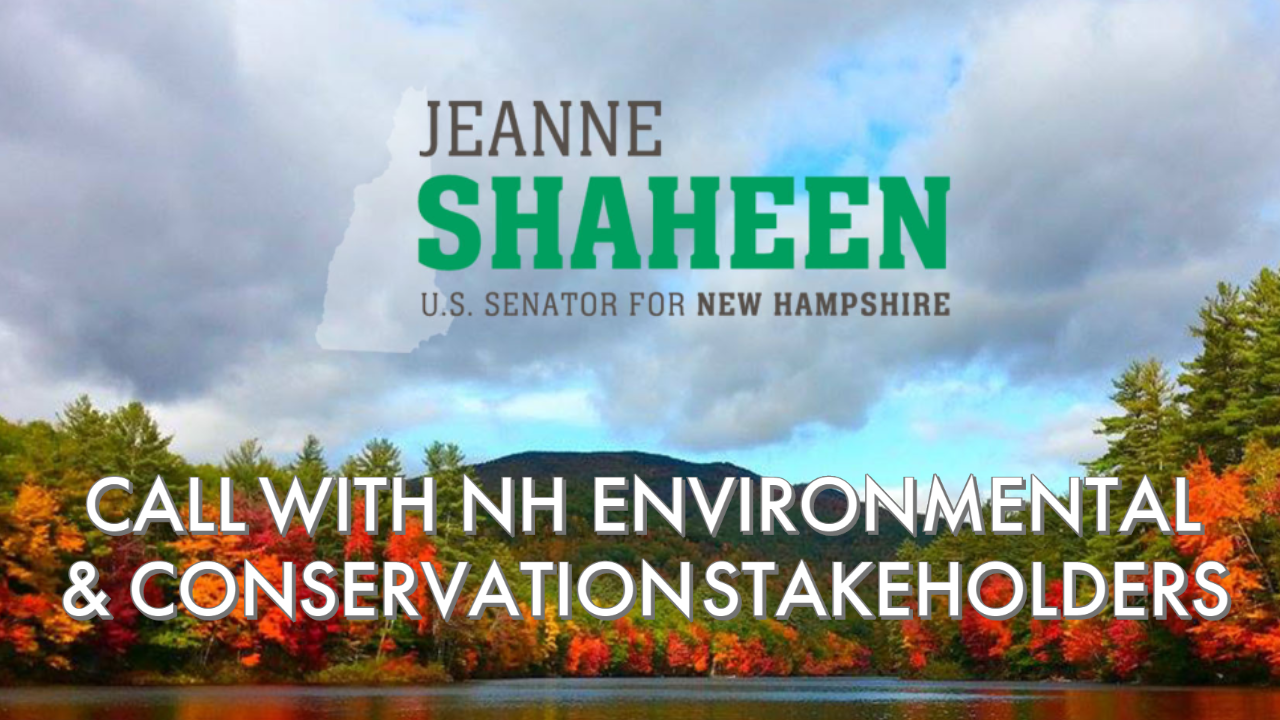 To listen to audio of the call, click here or on the image. 
Washington, DC - Today, U.S. Senator Jeanne Shaheen (D-NH) hosted a conference call with New Hampshire environmental and conservation stakeholders on the Great American Outdoors Act, Shaheen-cosponsored legislation scheduled to be voted on by the Senate this week that will provide permanent and full funding for the Land and Water Conservation Fund (LWCF) and address the deferred maintenance backlog on public lands. This legislation will help preserve and maintain critical lands for national parks, forests, wildlife refuges and recreational areas in New Hampshire and across the country. During the call, Shaheen heard from stakeholders on the critical impact LWCF funds have had in support of conservation projects throughout New Hampshire, and the need to address the $43 million maintenance backlog present on federal public lands in the State. Shaheen highlighted her longstanding efforts to permanently reauthorize and fund LWCF and iterated her strong support for the legislation.
"For decades, the Land and Water Conservation Fund has helped to protect and preserve precious lands, forests, wildlife refuges and waterways throughout our state," said Senator Shaheen. "I appreciated the opportunity to speak with our environmental and conservation partners in New Hampshire, who highlighted the vital impact LWCF has had in conservation projects throughout our State and raised the alarm on the substantial maintenance backlog our public lands face, which threaten the safety and long-term health of these areas. The Great American Outdoors Act is commonsense legislation that will address this backlog, boost our outdoor recreation economy and preserve New Hampshire's natural beauty for future generations. In the days ahead, I will be working across the aisle to ensure its passage through Congress."  
Shaheen has led efforts to help secure full funding and permanent authorization for the LWCF, which has helped protect more than 2.5 million acres of land and supported tens of thousands of state and local outdoor recreation projects throughout the nation. Shaheen's bipartisan bill to permanently reauthorize the LWCF was included in legislation that was signed into law last year. A senior member of the Senate Appropriations Committee, Senator Shaheen successfully secured $495 million in federal funding – $60 million over previous funding levels – for the LWCF in government funding legislation signed into law in December. Shaheen is a cosponsor of the Restore Our Parks Act, bipartisan legislation that would address the $20 billion backlog in long delayed maintenance projects on public lands This maintenance backlog totals more than $43 million in New Hampshire.