Shaheen Participates in Virtual Tour of Smiths Medical in Keene Following Facility's Award of Federal Contract to Boost Domestic Vaccine Supplies Delivery
During a briefing and tour of Smiths Medical in Keene, Shaheen underscores the importance of investing in local manufacturers in order to bolster the domestic supply chain. 
Earlier: Shaheen Hosts Virtual Meeting with NH Medical Society in Push to Boost Funding for Providers on the Frontlines in Future COVID-19 Relief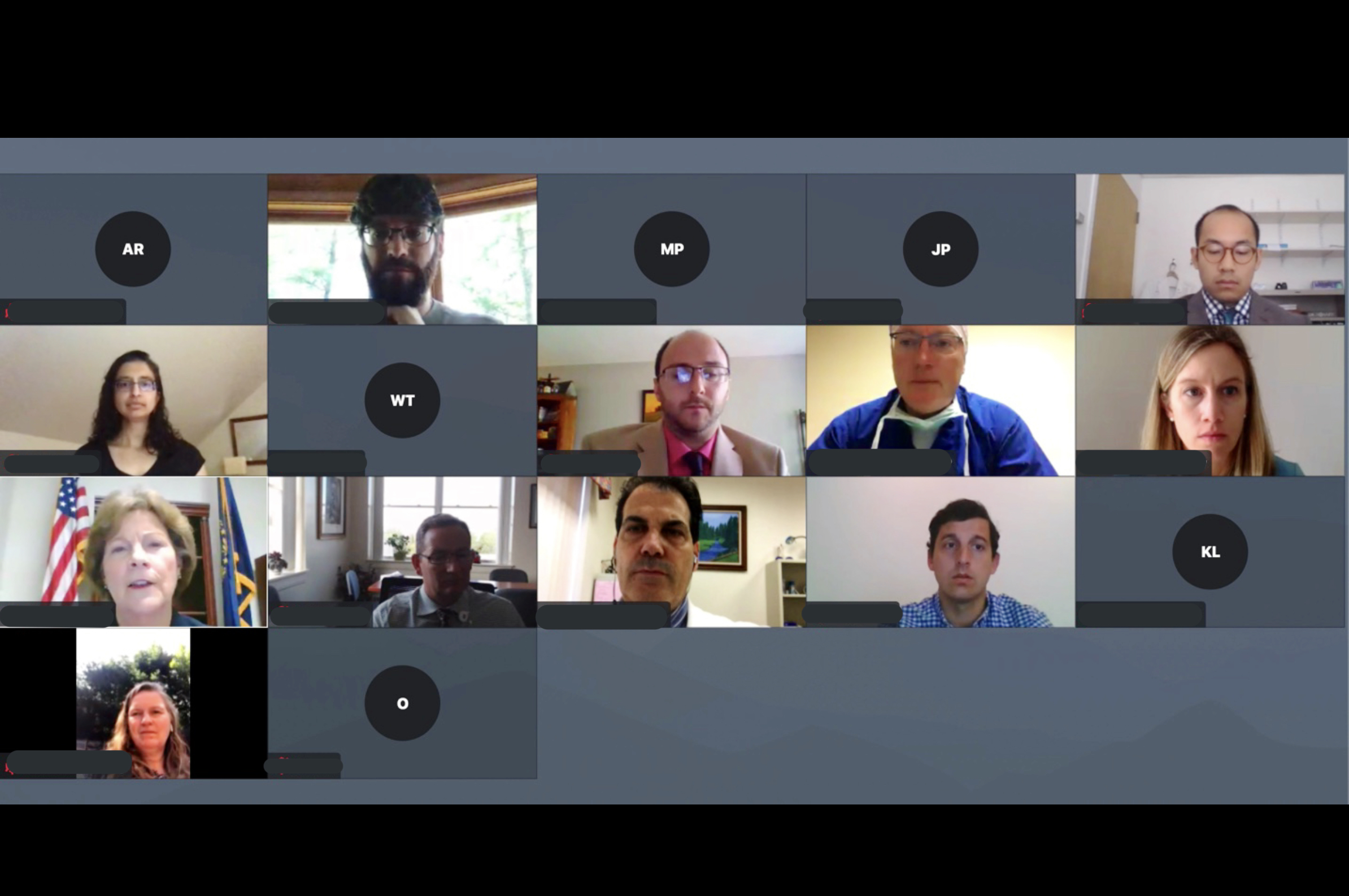 Shaheen speaks to the leadership of the New Hampshire Medical Society on the need to provide additional support to New Hampshire health care providers in COVID-19 relief legislation. 
Later in Farmington: Shaheen Visits Scruton Dairy Farm & Highlights Successful Effort to Preserve the Agricultural Site for Future Generations
Shaheen tours Scruton's Dairy farm. Full resolution photos can be downloaded here.
(Manchester, NH) – Today, U.S. Senator Jeanne Shaheen (D-NH) participated in a virtual tour of Smiths Medical in Keene, following the facility's award of a $20 million federal contract to help ramp up production of syringes and hypodermic needles needed for an expected COVID-19 vaccine. The company secured the federal contract through a new partnership with the Biomedical Advanced Research and Development Authority (BARDA), which is part of the U.S. Health and Human Services (HHS) Office of the Assistant Secretary for Preparedness and Response, and the Department of Defense's (DoD) Joint Program Executive Office for Chemical, Biological, Radiological, and Nuclear Defense (JPEO-CBRND). Smiths Medical is an international company, with operations in Keene. The Granite State facility will now be able to hire 100 more employees and increase needle production capacity by 125 million units a year. Shaheen has called on the Trump administration to significantly increase its cooperation with domestic manufacturers as it is estimated that the United States will need 600 million syringes for delivery of a COVID-19 vaccine.
"The development and delivery of a COVID-19 vaccine is critical to reopening our economy and getting to the other side of this crisis," said Shaheen. "Today's virtual visit to Smiths Medical highlighted just how important it is to invest in local manufacturers as we combat this pandemic. They are ready, willing and able to ramp up domestic production of the supplies we need to meet the demand for an expected vaccine. I thank the employees at Smiths Medical for their critical work to produce the materials we need to ensure every American can receive a vaccine when it is available."
Earlier, Shaheen hosted a virtual meeting with members of the New Hampshire Medical Society on the impact of the COVID-19 pandemic. During the meeting, Shaheen heard more from participants on their experiences serving New Hampshire communities during this public health crisis and provided an update on her efforts to support health care providers in COVID-19 relief legislation. Shaheen also discussed her work to expand Medicare beneficiaries' access to telehealth during the pandemic, which has allowed patients to continue to receive health care amid social distancing. The conference call continues Shaheen's outreach to leaders across the state who are responding to this public health emergency, including housing advocates, school administrators, local officials, small business owners, tourism and hospitality industry leaders, health care providers and non-profit service organizations and charities.
"I appreciate the opportunity I had this morning to meet with members of the New Hampshire Medical Society, who represent local health care providers on the frontlines of this pandemic. As they made clear to me, this crisis is not over. Health care providers need help, and they need it now," said Shaheen. "Health care providers continue to face serious financial challenges that could force them to close their doors during a time where they are needed most. That's why I've fought so hard to secure the funding and support they need to weather this crisis. I've also worked to expand access to telehealth to ensure providers can continue to safely provide health care to patients. As Congress negotiates new COVID-19 relief legislation, I'll be using the feedback I received today to call for additional federal assistance for health care providers."
Later in Farmington, Shaheen visited the Scruton Dairy farm and highlighted the successful effort to preserve the farm for future generations to come. Founded in 1926 by the Scruton family, the farm is one of the few remaining dairy operations remaining within Stafford County. Thanks to efforts by the Southeast Land Trust (SELT) and the Natural Resources Conservation Service (NRCS), the farm's nearly 135 acres of land were successfully enrolled in a conservation easement, with assistance from Senator Shaheen's office. This will allow better protection of the land's environmental quality, historic preservation and the protection of vulnerable wildlife residing in the area. During the visit, Shaheen was joined by members of SELT, NRCS and the Scruton family and received an update on the state of the dairy industry in New Hampshire.
"I was thrilled to visit Scruton's Dairy this afternoon and celebrate the land easement, which will help protect one of Stafford County's last remaining dairy farms for generations to come," said Shaheen. "Family owned dairy farms are so important to our state, not only because of the jobs they help create and the open space they protect, but because they are important to our state's identity and culture. I was glad to support the Southeast Land Trust and Natural Resources Conservation Service's effort to conserve Scruton's Dairy Farm and I will continue to advocate for programs that help organizations dedicated to safeguarding our environment and protecting our land and waterways."