Shaheen Receives Commitment from Air Force Nominee to Complete Treatment of Pease Wells if Approved
Exchange occurred during the nomination hearing of Lisa Disbrow to serve as Under Secretary of the Air Force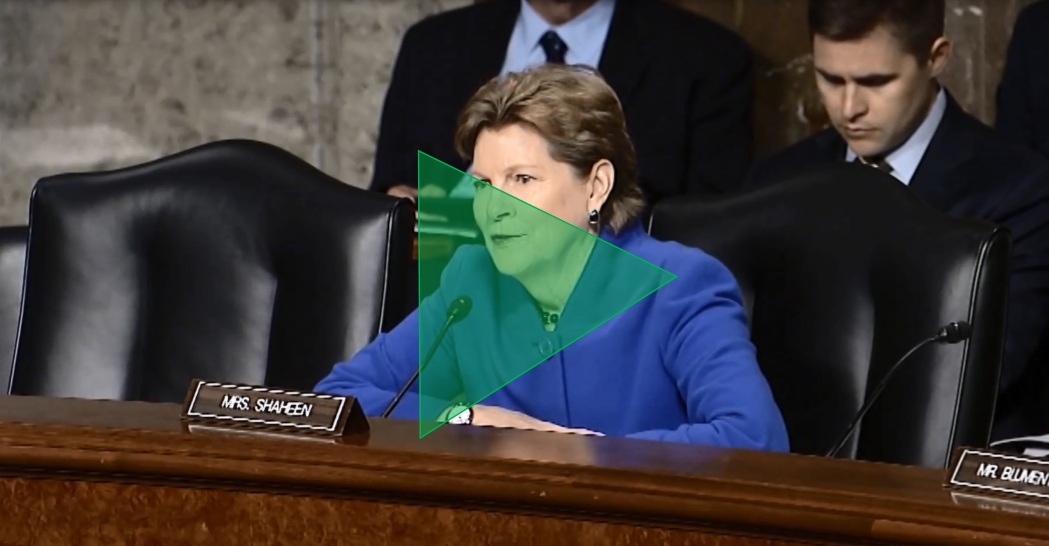 (Washington, DC) – This morning at a Senate Armed Services Committee hearing, U.S. Senator Jeanne Shaheen (D-NH) questioned the Honorable Lisa S. Disbrow, Assistant Secretary of the Air Force for Financial Management and Comptroller, about the Air Force's commitment to treating contaminated wells at Pease International Tradeport. Disbrow has been nominated to serve as the Under Secretary of the Air Force and expressed her commitment to continuing the cleanup and blood testing efforts at Pease.
You can watch Shaheen's questions in the hearing here.
Shaheen has been vocal about the need for the Air Force to take responsibility for the Haven well at Pease contaminated with perflourochemicals (PFCs). Earlier this year, Shaheen met with Miranda Ballentine, Assistant Secretary of the Air Force for Installations, Environment and Energy to urge the Air Force, to comply with an Environmental Protection Agency (EPA) administrative order that requires the Air Force to cleanup PFCs that contaminate the Haven Well. She also successfully included a provision in the Fiscal Year 2016 National Defense Authorization Act (NDAA) that urges the Air Force to identify and notify those who have been exposed to PFCs at Pease.