Shaheen Receives Distinguished Ireland Funds Award at Event Recognizing "Visionary Women"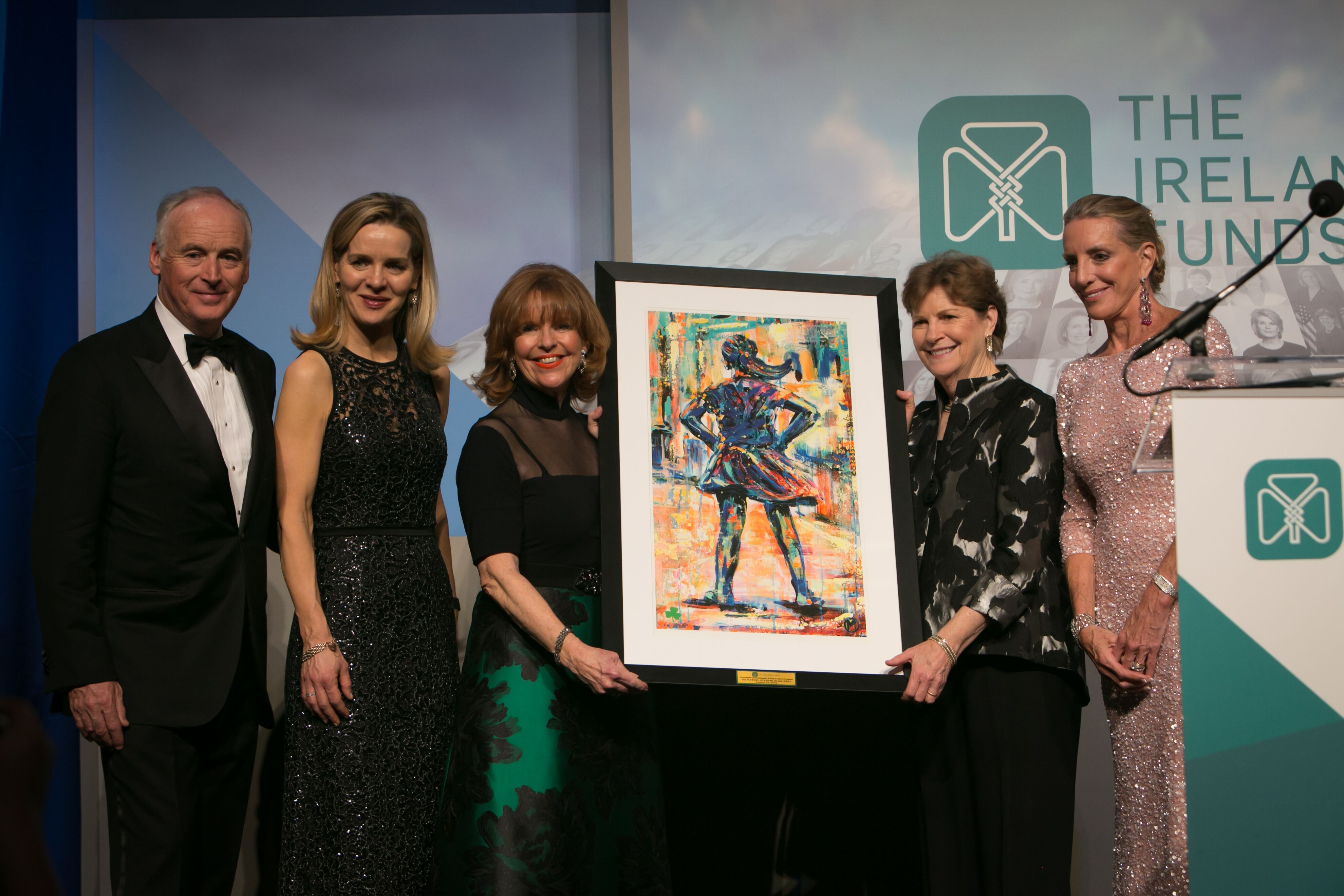 Shaheen receives the Leadership in Government and Public Service Award and delivers remarks at the Ireland Funds National Gala
(Washington, DC)—Yesterday evening, Senator Jeanne Shaheen (D-NH) was awarded the Leadership in Government and Public Service Award at the Ireland Funds' 27th Annual National Gala in Washington, DC. The event was attended by the Irish Prime Minister, An Taoiseach Leo Varadkar, members of Congress, and other dignitaries. Shaheen was recognized for her bipartisanship, her efforts to strengthen and preserve transatlantic bonds, and her successes advocating for women and girls around the world as the only woman on the Senate Foreign Relations committee and as a member of the Armed Services committee. 
Shaheen was recognized alongside Sarah Friar, CEO of Nextdoor who received the Business Leadership Award; Norah O'Donnell, Co-Host of CBS This Morning who received the Leadership in Media Award and the Hon. Abigail Slater, Special Assistant to The President for Technology, Telecommunications & Cyber Security Policy, National Economic Council who received the Leadership in Government Award.
"I'm so honored to be here not just because of the impressive work of the Ireland Funds, but also to be included with the visionary women who are being recognized tonight," said Shaheen in her remarks after receiving the award.
Senator Shaheen continued by praising the Ireland Funds for its support for programs that build peace and reconciliation in Northern Ireland, "What your work with young people has shown is if we learn peace and reconciliation, rather than hatred and distrust, we can find a way to discuss our differences and learn to make progress together. At this time of much division and sectarian strife in the world, your work is more important than ever."