Shaheen Spends the Day in NH's North Country to Visit Conway Restaurant That Received PPP Loan, Discuss Importance of LWCF & Meet with Timber Industry Workers Amid COVID-19 Crisis
Shaheen meets with Dave Hausman, owner of Big Dave's Bagels & Deli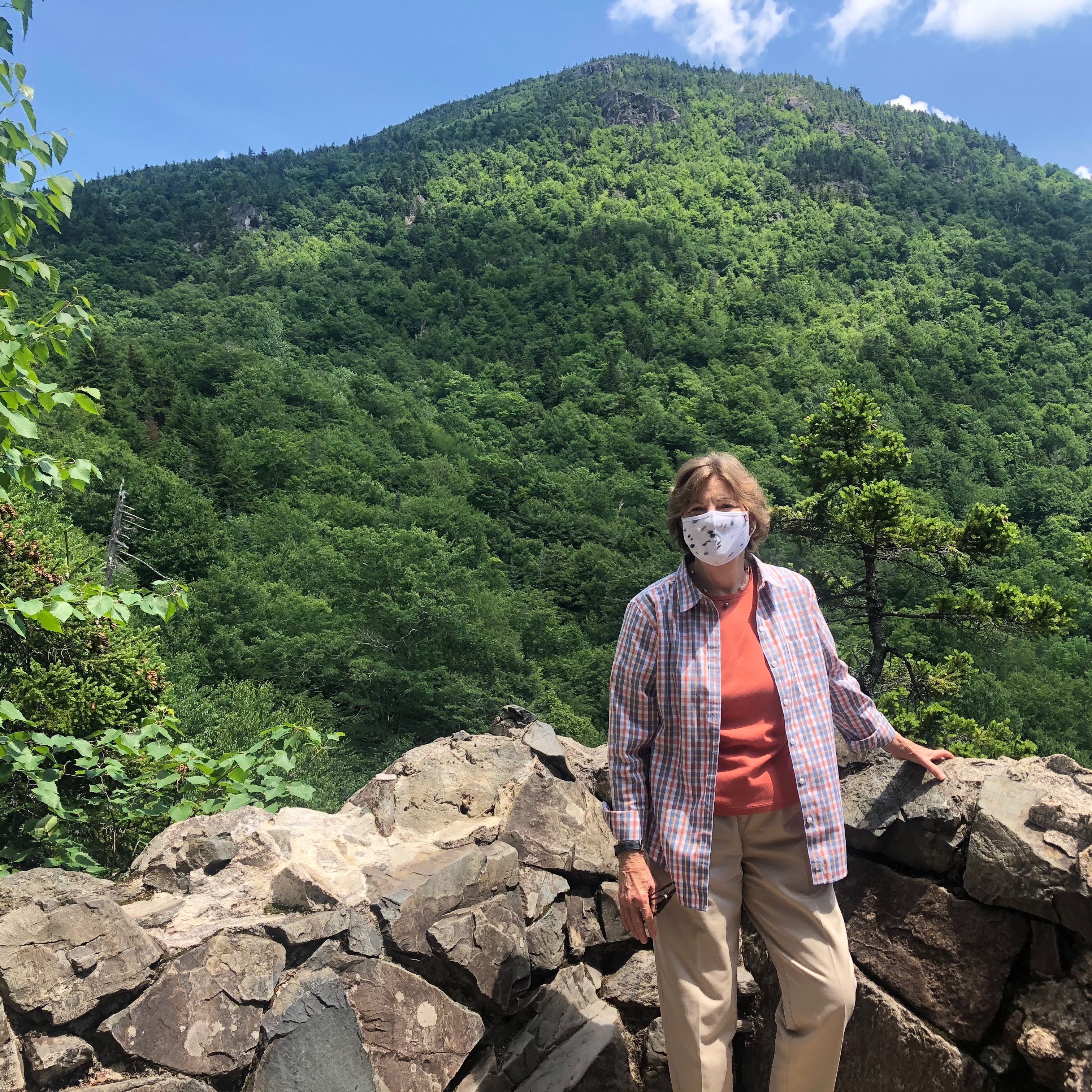 Shaheen visits the Glen Ellis Falls in the North Country
Shaheen tours Burgess Biopower in Berlin
(Manchester, NH) – Today, U.S. Senator Jeanne Shaheen (D-NH) spent the day in New Hampshire's North Country to discuss a number of critical issues important to workers and residents. She first met with Big Dave's Bagels & Deli owner Dave Hausman at his North Conway business to hear more about his experience with the Paycheck Protection Program (PPP) and the impact of the COVID-19 crisis on his small business. Shaheen, a senior member of the Senate Committee on Small Business and Entrepreneurship, helped negotiate the small business relief programs, including the PPP, which were established in the Coronavirus Aid, Relief and Economic Security (CARES) Act.
Shaheen's visit follows her successful effort on the Senate floor to extend the PPP deadline until August 8th, which has been a lifeline for small businesses in New Hampshire, with over $2.5 billion in assistance disbursed to more than 22,000 businesses across the state. However, many small businesses, particularly those in the restaurant and hospitality industries, have already received a PPP loan but are still struggling. Shaheen is continuing to call for the passage of the Prioritized Paycheck Protection Program (P4) Act, legislation she introduced that would allow these small businesses to access a second round of PPP loans.
Later, Shaheen stopped by Glen Ellis Falls in Jackson to discuss the deferred maintenance needs of the White Mountain National Forest (WMNF) and highlight the importance of permanently funding the Land and Water Conservation Fund (LWCF). The LWCF helps preserve and maintain parks, forests, wildlife refuges and recreational areas, like Glen Ellis Falls, in New Hampshire and across the country. The Senate recently passed the Great American Outdoors Act, bipartisan legislation cosponsored by Senator Shaheen to permanently fund the LWCF and provide mandatory funding for deferred maintenance on public lands, including for the WMNF, where the Glen Ellis Falls is located. The legislation is currently pending before the House of Representatives.
After, Shaheen visited Burgess Biopower in Berlin, where she met with plant leadership, Berlin Mayor Paul Grenier and members of the New Hampshire Timberland Owners Association and discussed the importance of renewable fuel sources in combating climate change, as well as the state of the biomass and timber industry in New Hampshire amid COVID-19. Shaheen has long advocated for America's forests and initiatives that would survey and repurpose biomass for clean energy uses.
"Like many rural areas throughout the nation, our North Country communities have been hit particularly hard by the economic hardships spurred by the COVID-19 crisis. Yet, unsurprisingly, they have risen to these challenges and are fighting their way through. I'm glad to have had the opportunity to spend time with Dave at Big Dave's Bagels to hear about his experience as a small business owner with the Paycheck Protection Program and to speak with Burgess Biopower, representatives from the New Hampshire Timberland Owners Association and Mayor Grenier to discuss how our timber industry is dealing with the obstacles posed by COVID-19. Seeing operations at both of these businesses amid this crisis was a reminder of the hard work that employers are putting in to maintain operations while prioritizing the health and safety of workers," said Shaheen.
"As we navigate this crisis together, it's important to not lose focus on other issues that impact this part of our state and can assist with economic recovery, such as investing in conservation efforts. New Hampshire's natural beauty helps drive our tourism industry, which is why funding conservation is so important. I enjoyed visiting Glen Ellis Falls to highlight the importance of safeguarding these sites so Granite Staters and visitors can appreciate them for years to come. I'll continue to prioritize policies that respond to the concerns of businesses and families in the North Country to ensure communities in every corner of our state always have a seat at the table."
###