Shaheen Visits Coos County after Securing $1.5M to Expand Dental Clinic through Government Funding Bill
April 13, 2022
**Later: Shaheen Visits Parker J. Noyes Building in Lancaster to Tour Renovations & Downtown Revitalization Efforts**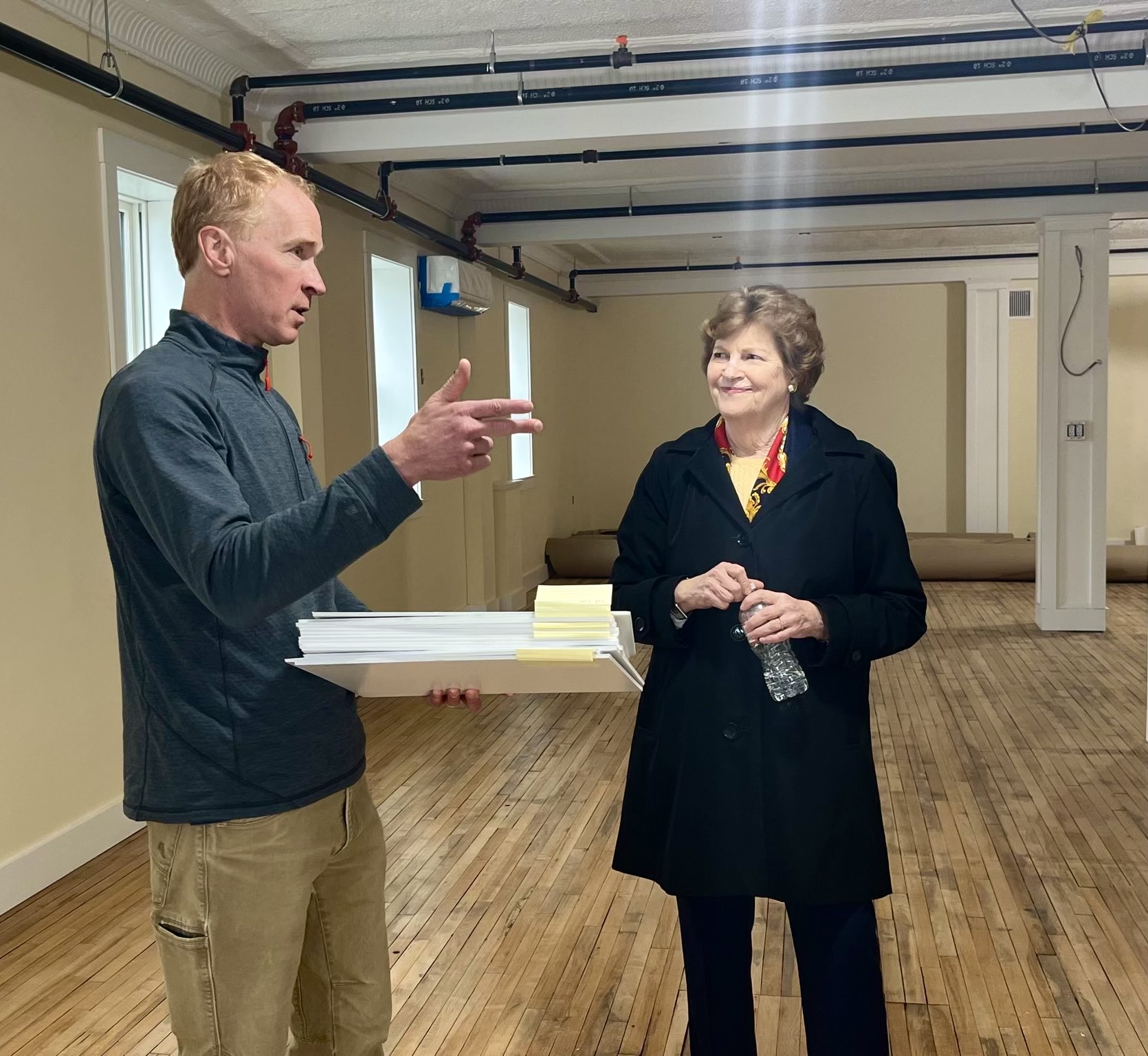 (Berlin, NH) – U.S. Senator Jeanne Shaheen (D-NH) today visited the Coos County Family Health Services (CCFHS) dental clinic on the heels of her successful effort to secure $1.5 million through the government funding package to renovate a building in downtown Berlin to expand their safety net dental clinic. Shaheen toured the current clinic and participated in a roundtable discussion with health care stakeholders on dental needs of the region.
"Eliminating health care disparities in rural areas continues to be a top priority for me, and this $1.5 million award I helped secure for Coos County Family Health Services will make important progress on that front. Expanding its dental clinic in Berlin will ensure quality dental services are more accessible for local residents," said Shaheen. "I enjoyed meeting with local health care stakeholders today to discuss how this funding will be used, and I'll continue to use my role as a senior appropriator to ensure the North Country has the resources it needs to keep our communities healthy."
As a senior member of the Senate Appropriations Committee, Shaheen secured funding for a range of local projects in New Hampshire through the Congressionally Directed Spending process, which allows the federal government to invest in policies and programs that provide assistance to Granite State communities and help move our nation forward. In total, Shaheen helped secure $68,797,000 for projects across New Hampshire through congressionally directed spending allocations.
Later in the afternoon, Shaheen also toured recent renovations of the historic Parker J. Noyes building in Lancaster, which were partially funded through the Northern Border Regional Commission (NBRC). The 100-year upgrade will create spaces for apartments and Taproot Farm & Environmental Education Center, a nonprofit that helps increase food security and sustainability.
"I'm thoroughly impressed by the newly renovated space at the Parker J. Noyes building, which was made possible in part by funds I worked to secure for the NBRC. The preservation of this historic building will help revitalize Lancaster's Main Street and bring new economic development," said Shaheen. "I'm excited to see much needed housing and new businesses centered on food security move to the area thanks to these renovations. The NBRC has long driven economic development across the Northern Forest region, and I'll keep supporting their work to help our northern rural communities thrive."
The NBRC helps address community and economic development needs throughout the Northern Forest region. Shaheen has led efforts in Congress to support and invest in the NBRC, including her successful push to secure $35 million – the highest the program has ever been funded – for the NBRC in the FY 22 spending legislation. The bipartisan infrastructure bill that Shaheen helped negotiate and that was signed into law last year provided a direct appropriation of $150 million to the NBRC to remain available until expended. Earlier this year, Shaheen introduced bipartisan legislation to extend the authorization of the NBRC and broaden the Commission's ability to award grants to projects that expand rural access to child care, health care and affordable housing needs.
###
---
---
Next Article
Previous Article